Simple and economical to build traditional 3 bedroom bungalow was inspired by the basic 2133 model, and has retained the curb appeal, the inviting porch and uniquely configured entrance foyer. The symmetrical gable design of the original has been enhanced with the added projection to the right side that gives a solarium feeling to the dining area with well fenestrated square footage and has the advantage of additional square footage which adds enough space to accommodate three bedrooms on the main floor.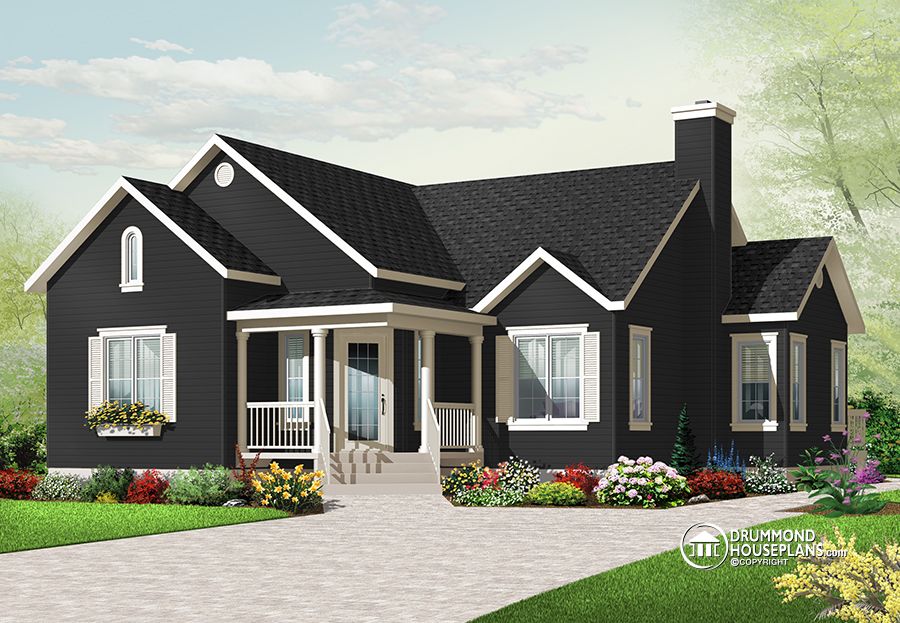 There is a surprisingly large closet in the angled, brightly lit entrance foyer that leads to the open activities area with a fireplace that can be viewed from throughout the main living space. The kitchen is functional, with an "L" shaped configuration that nests its large lunch island and the dining area that has room for a table that seats 6 comfortable. The many windows throughout the living/dining space provide an abundance of natural light and the solarium style nook offers a wonderful view.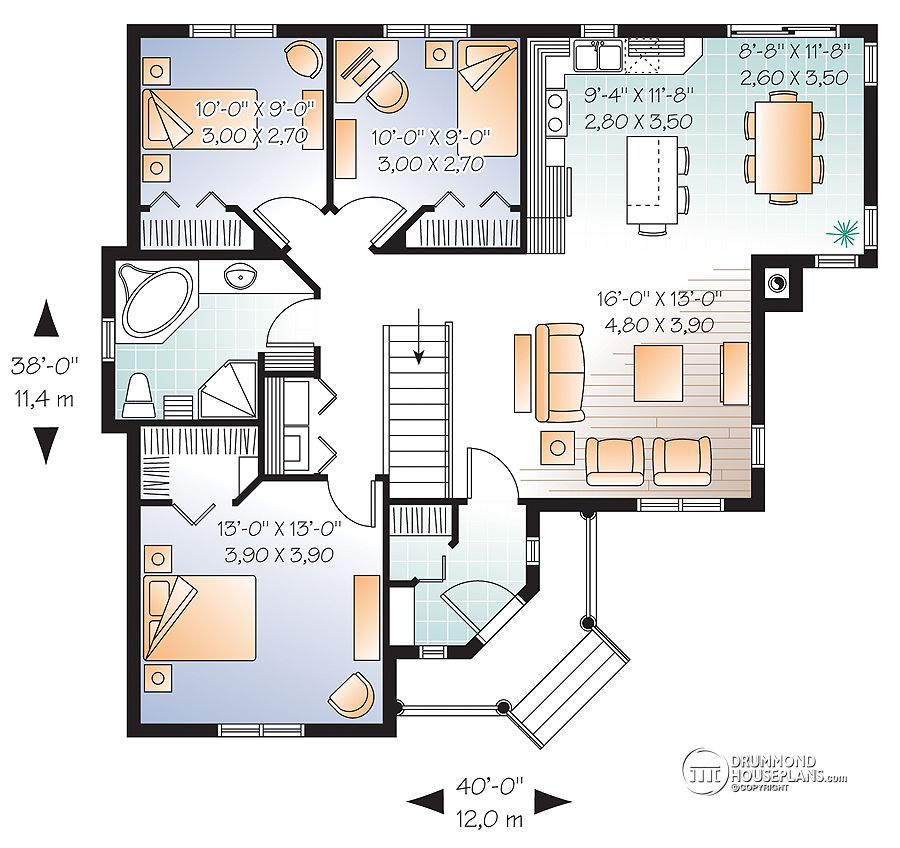 Three bedroom bungalow house plan with an open floor plan
The three bedrooms are arranged around a well appointed bathroom with separate bath and corner shower. A separate, enclosed laundry area on the main floor is another convenient feature than is more and more in demand and which is sure to please the occupants.
Many versions of house plan # 3133 are available, here are a few examples.
They can all be order online, click on the image to see more details about each of the following homes.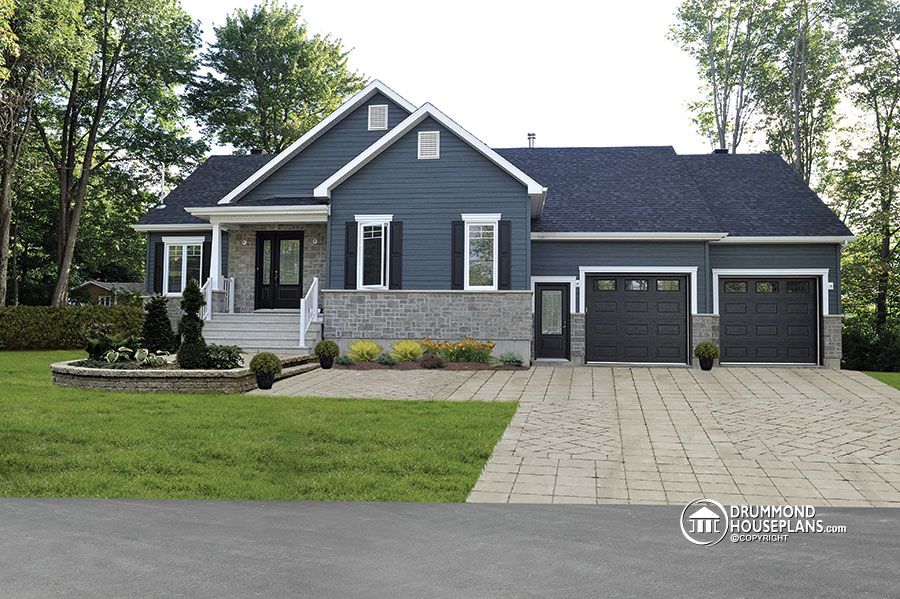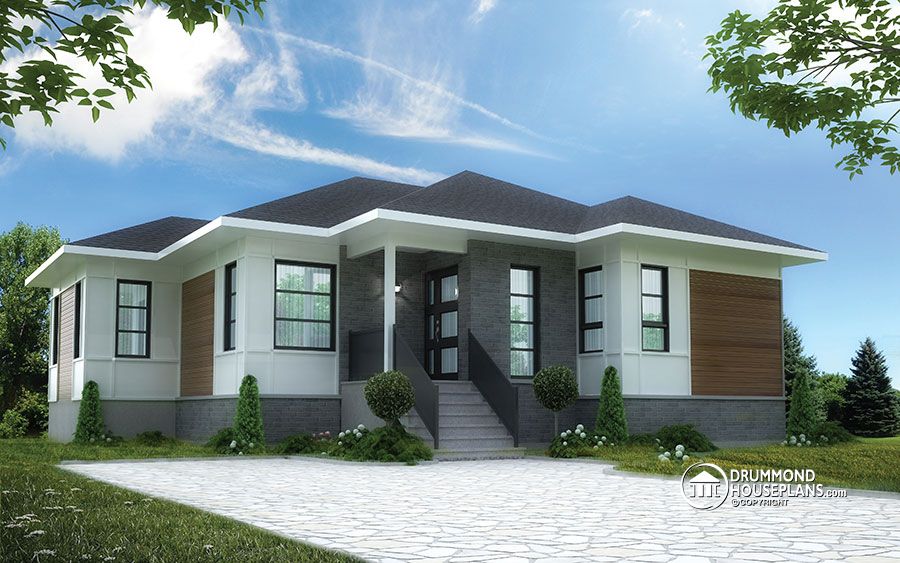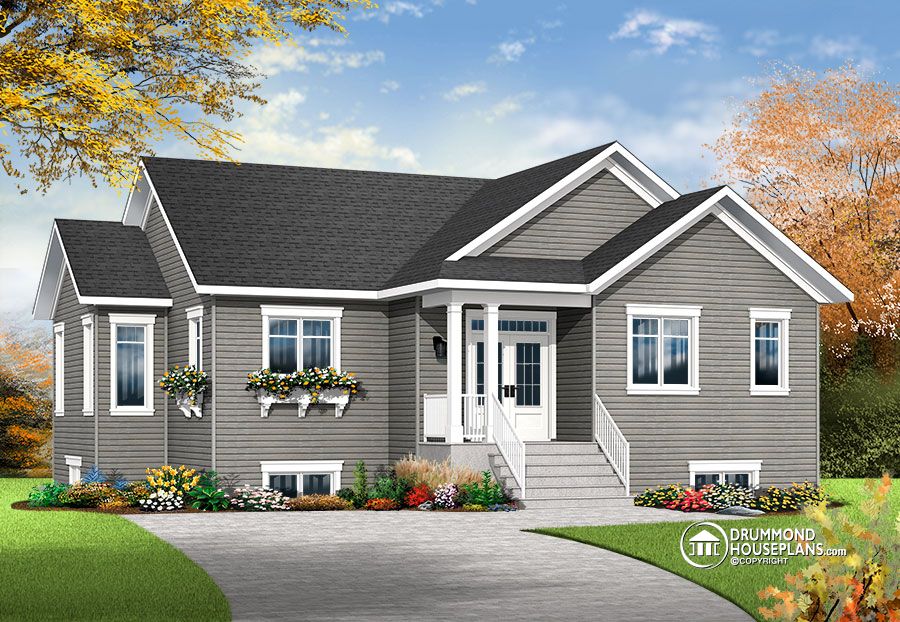 See our 3 bedrooms BUNGALOW house plan collection here>>
---