In our energy efficiency series of articles featured each Thursday, we provide strategies or information on how to make your new home energy efficient and comfortable.
As you are looking to build a new home, you may wish to consider implementing photovoltaic (PV) collection. Once considered to be an eccentric addition to a home, solar collection is becoming more commonplace and technologies and products are more readily available.
The CMHC produces a series of informational materials which provide valuable and impartial information. A 12-page guide to Photovoltaic (PV) systems is an excellent primer.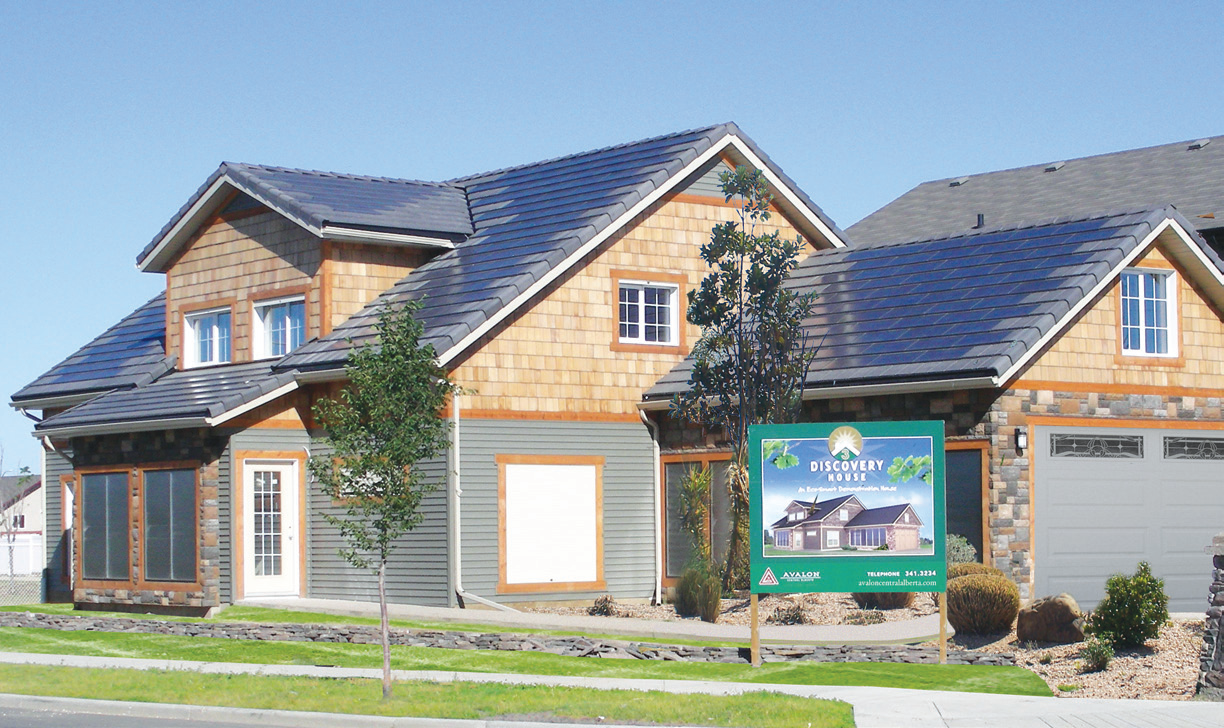 Photovoltaic (PV) systems are used to convert sunlight into electricity. They are a safe, reliable,low-maintenance source of solar electricity that produces no on-site pollution or emissions. PV systems incur few operating costs and are easy to install on most Canadian homes. PV systems fall into two main categories—off-grid and grid-connected. The "grid" refers to the local electric utility's infrastructure that supplies electricity to homes and businesses. Off-grid systems are installed in remote locations where there is no utility grid available. 
PV systems have been used effectively in Canada to provide power in remote locations for transport route signalling, navigational aids, remote homes, telecommunication, and remote sensing and monitoring. Internationally, utility grid-connected PV systems represent the majority of installations, growing at a rate of over 30% annually. In Canada, as of 2009, 90% of the capacity is in off-grid applications; however, the number of grid-connected systems continues to grow because many of the barriers to interconnection have been addressed through the adoption of harmonized standards and codes. In addition, provincial policies supporting grid interconnection of PV power have encouraged a number of building integrated PV applications throughout Canada. 
With rising electricity costs,concerns with respect to the reliabilityof continuous service delivery and increased environmental awareness of homeowners, the demand for residential PV systems is increasing. This About Your House aims to inform homeowners of what they need to consider before purchasing a system. The information presented will focus on grid-connected PV systems. To learn more about off-grid applications, consult CMHC's Research Highlight fact sheet Energy Use Patterns in Off-Grid Houses.
Read the CMHC full photovoltaic systems highlight sheet here…
Each Thursday, we will feature a blog entry about energy efficient new homes, covering a range of topics from building innovations to ratings systems to "score" your home's efficiency. Subscribe to the DrummondHousePlans blog to make sure you get the latest news on how to make your new or renovated home energy efficient.
---