If you are looking for a few crafty decoration ideas for Halloween projects this fall and with the festivities close at hand there are several choices available. Take advantage of the season to release your creativity and spend some family time to create these projects! This article will give you many ideas in keeping with the Halloween theme; inspiration for indoor and outside decorating, economical and ecological crafts that you can make yourself, pumpkins, arrangements and a cornucopia of autumn scents!
Autumn scents
The fragrances of fall are among the little pleasures of life and they are free! Let these exquisite perfumes permeate each room of your home. Apple/cinnamon potpourris are the most prevalent of the season, so is the scent of burning wood.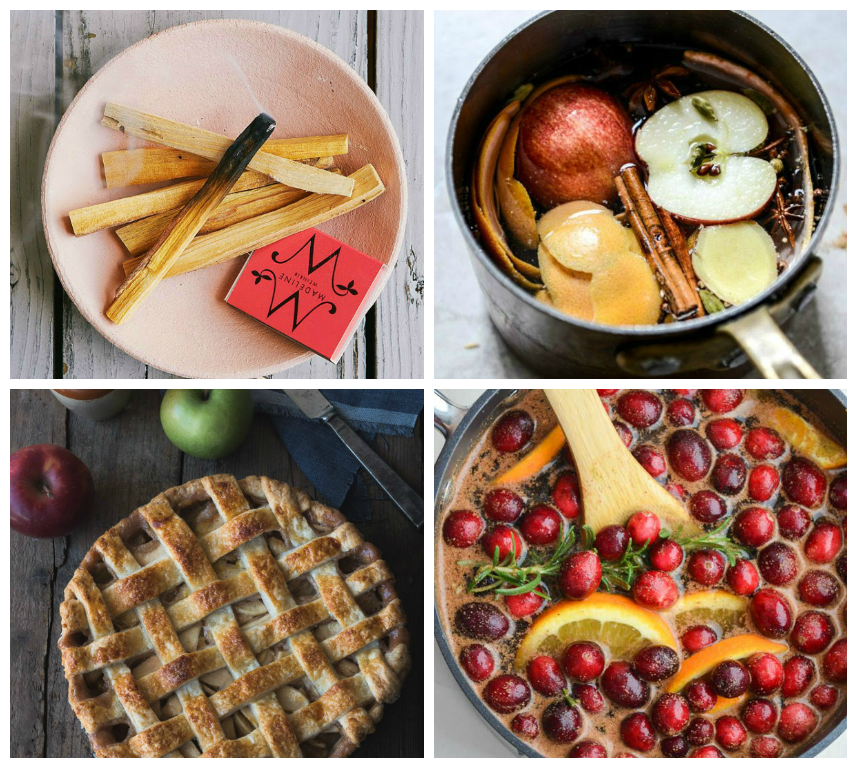 Decorating oustide
BE ORIGINAL
Keep is simple an original, use crayons, scissors and construction paper and let your creativity loose to create a unique and inviting entrance!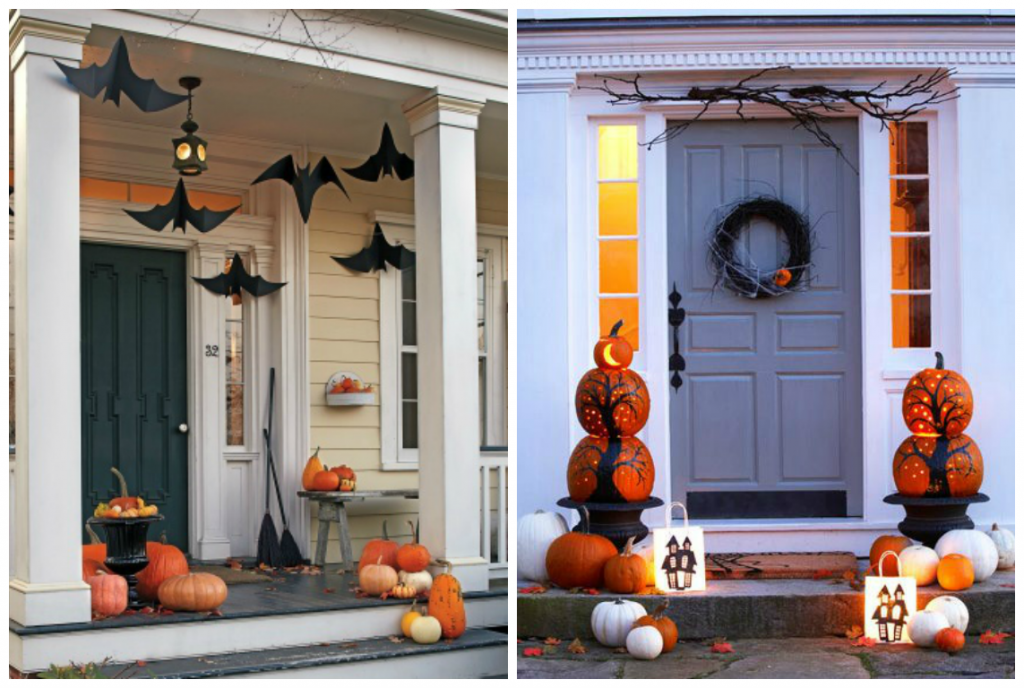 DECORATING WITH A SEASONAL THEME
Decorate with elegance and take advantage of autumn orange to give your entrance the most original look in the neighborhood!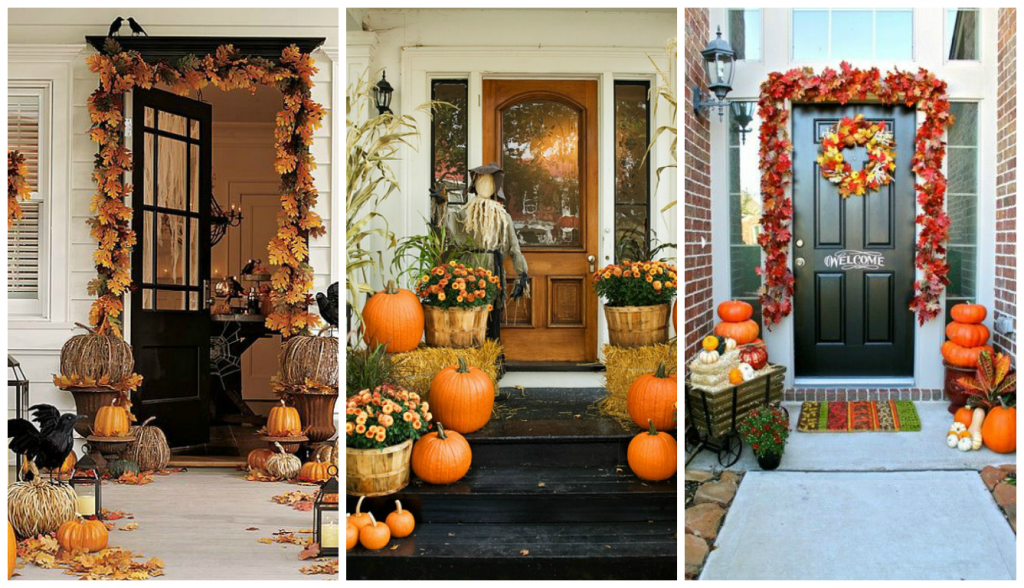 PUMPKINS AND FLOWERS
Combine flowers and pumpkins to create a rich and interesting decor
DECORATE WITH LIGHTS
Opt for a lit decor that is warm and inviting by adding thematic lights to the outside of your home!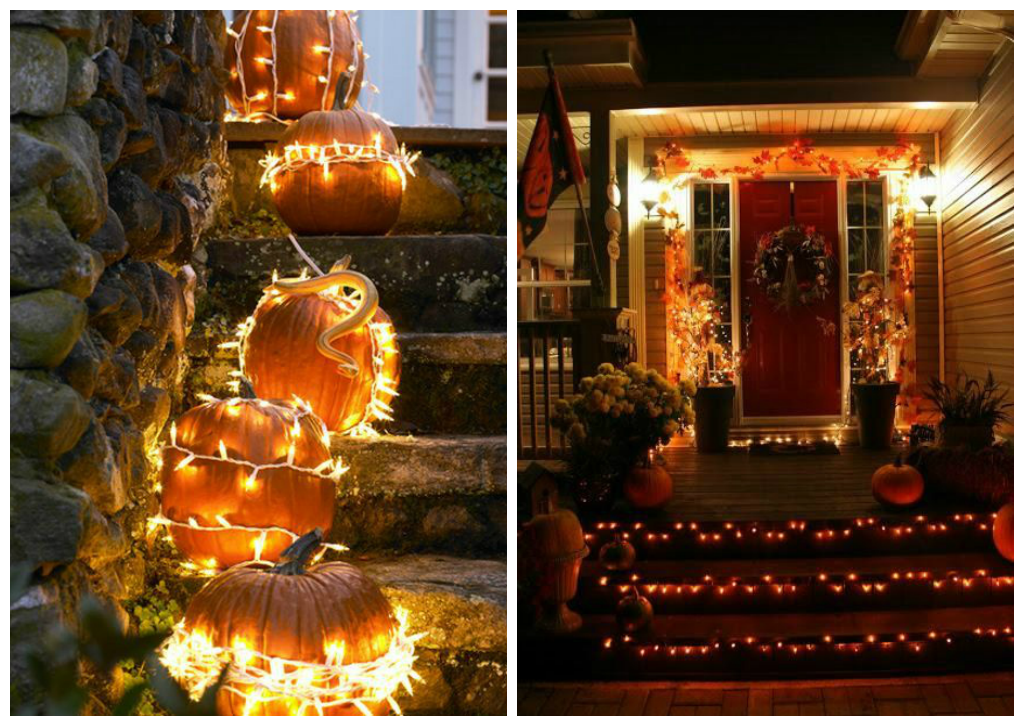 Ideas for the pumpkin
CUTTING OUT PUMPKINS
Be original with decorations and also when cutting out your pumpkin. Take advantage of the candle light from within to create an original design that is not typical of other pumpkin cut outs with scary faces. You can have the light play of the cut out or actual objects or even lanterns like in the pictures below. Here is a link to a site on which you may find inspiring ideas that are cute, scary or even pretty gross!!!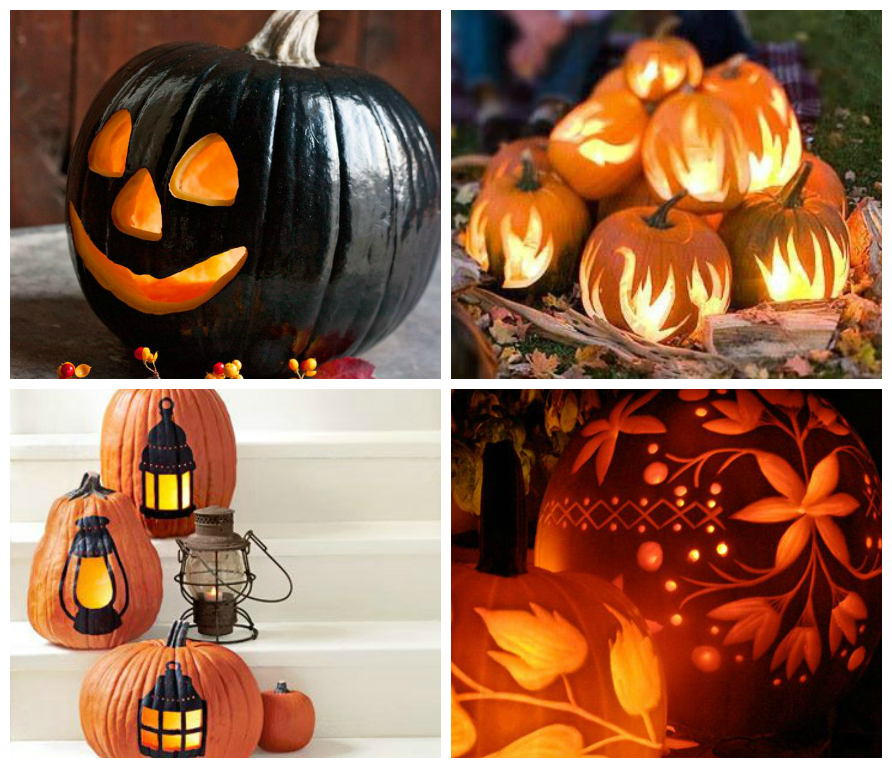 PAINT YOUR PUMPKINS
Let your imagination abound and take advantage of Halloween to combine creativity with terrifying to craft some really unique ideas that are befitting of an artist.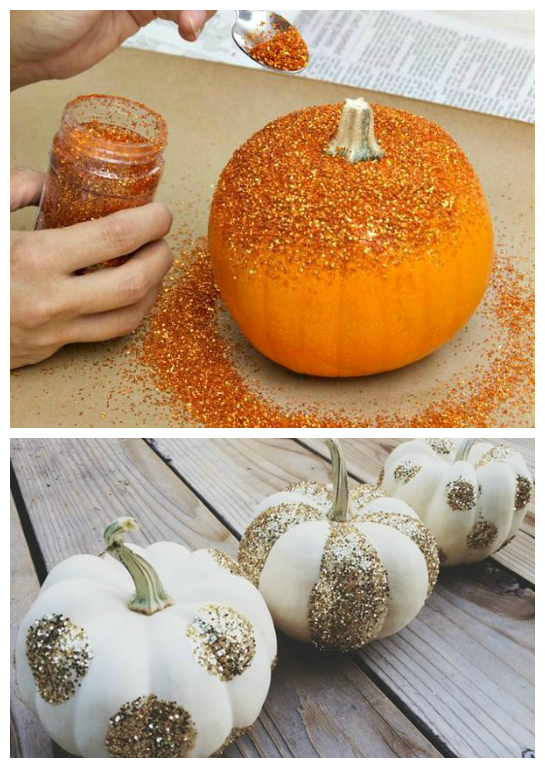 Table Centerpiece
SIMPLE, NATURAL & WARM
Go for a natural touch to spread a warm, seasonal ambiance throughout the dining room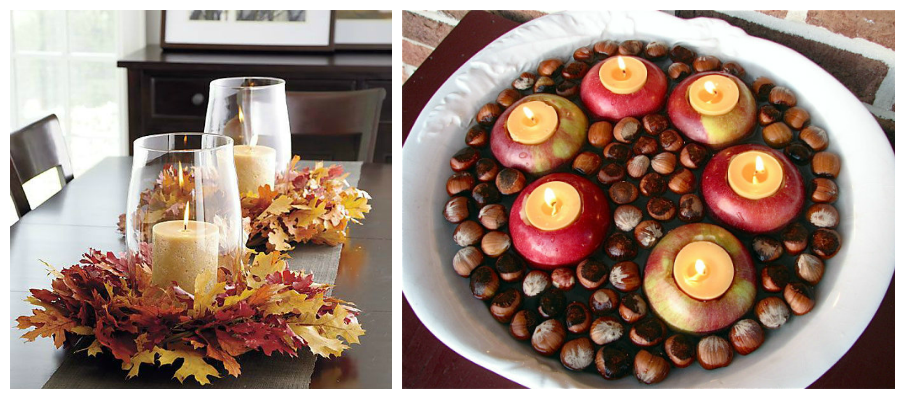 PUMPKIN CENTERPIECE
Take advantage of the season to decorate, it's not everyday that pumpkins and gourds are so essential in creating beautiful thematic decoration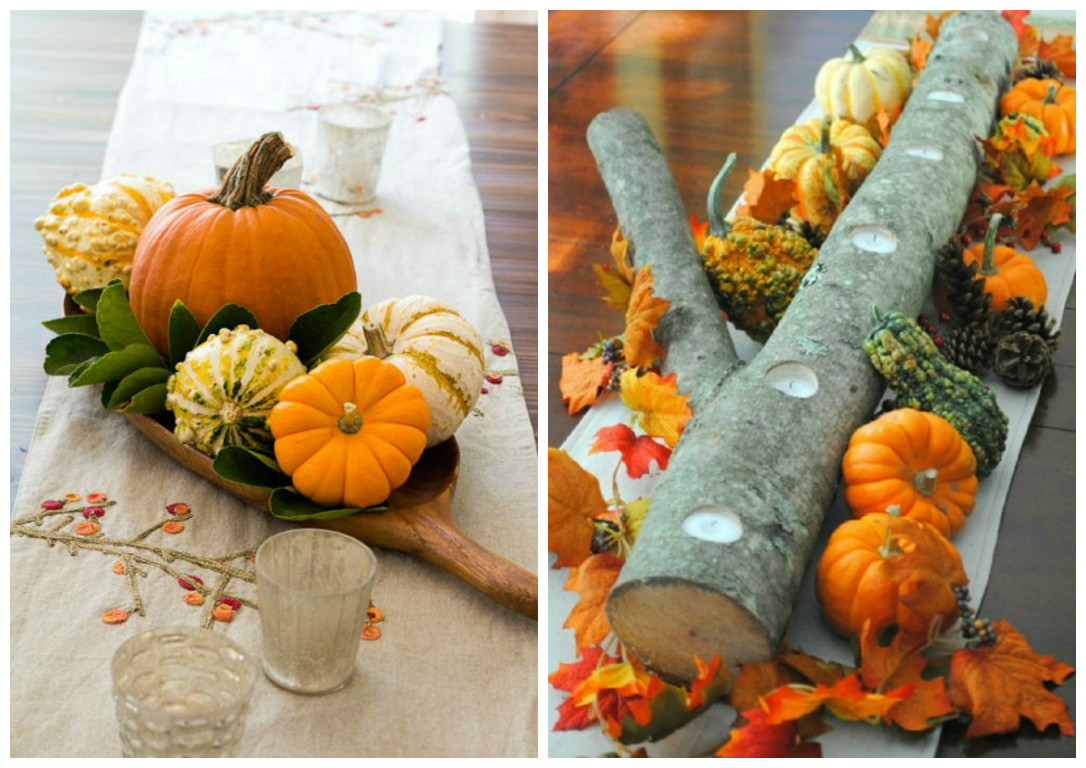 Simple Halloween crafts
BEING CRAFTY DOESN'T HAVE TO COST A LOT
Create scary little crafts that are simple and affordable to add a Halloween touch to your decor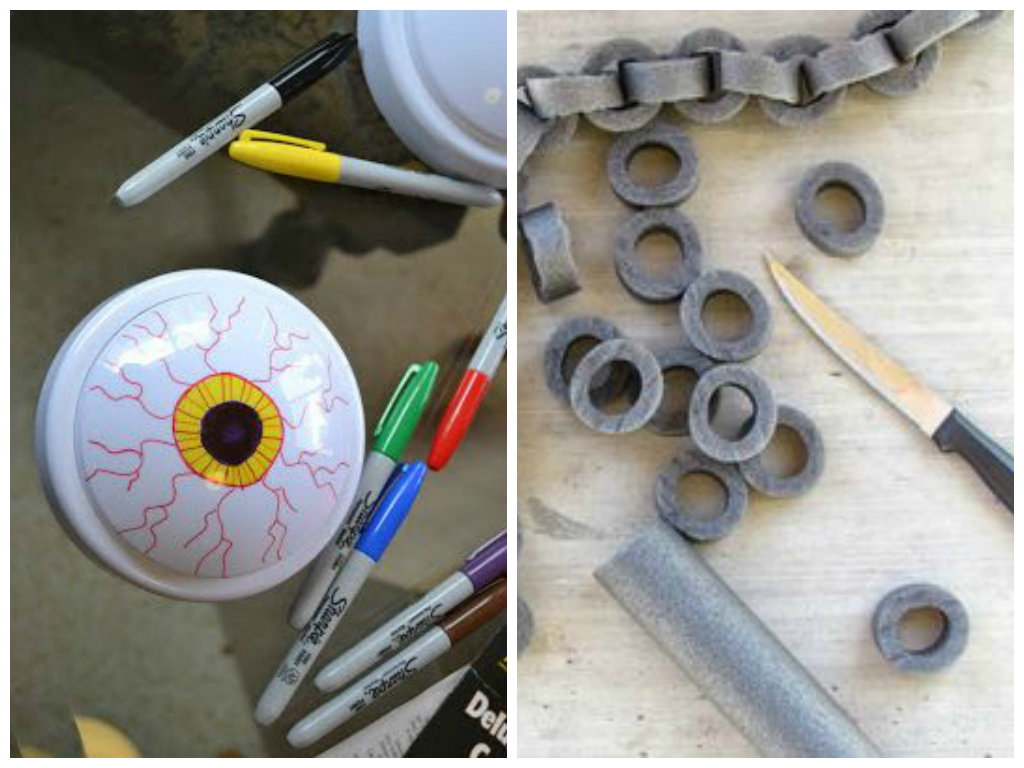 BE CRAFTY WITH TREES
Take advantage of trees to create colorful little touches of nature that will impart a seasonal ambiance while celebrating the fall season, inside and outdoors.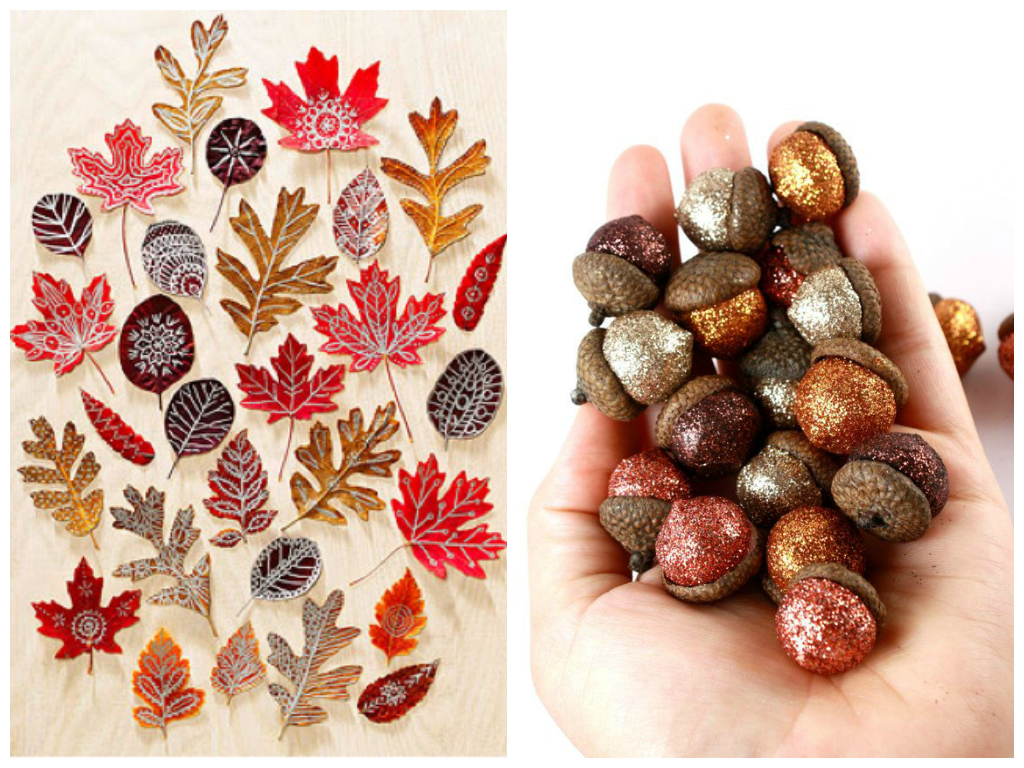 RECYCLED CRAFTS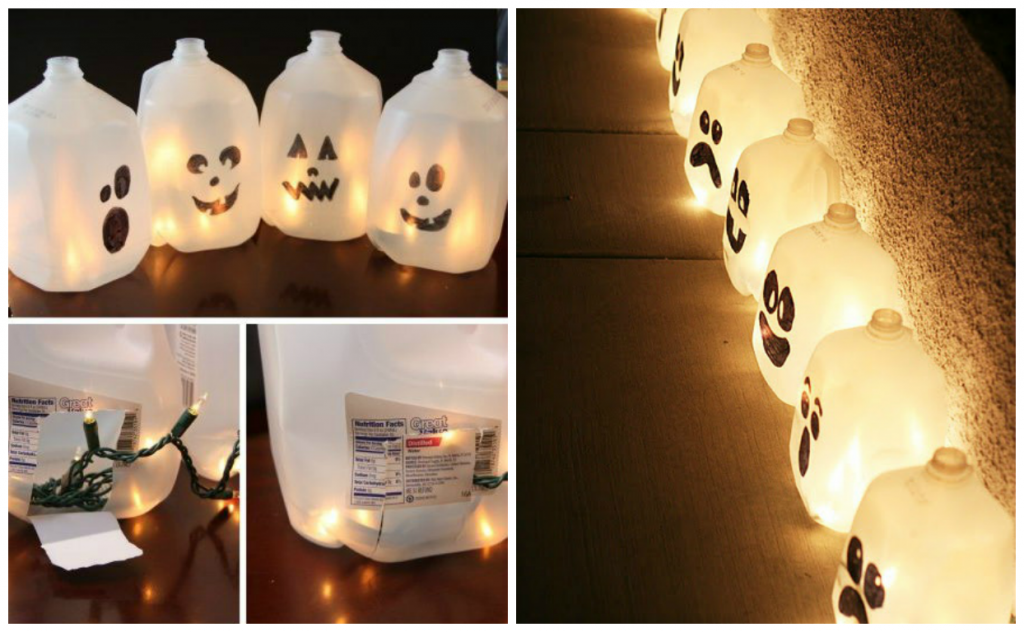 HALLOWEEN BATS

SCARY GHOSTS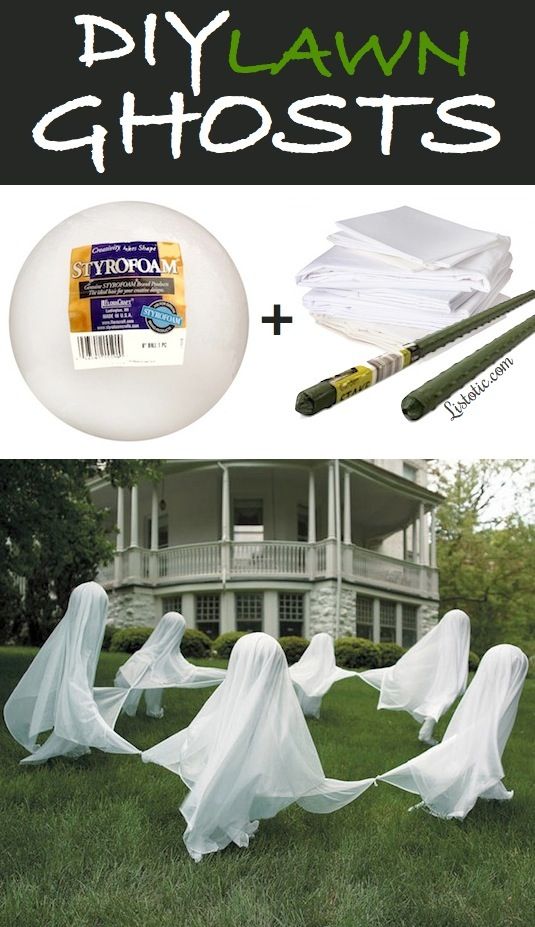 MASON JAR CRAFTS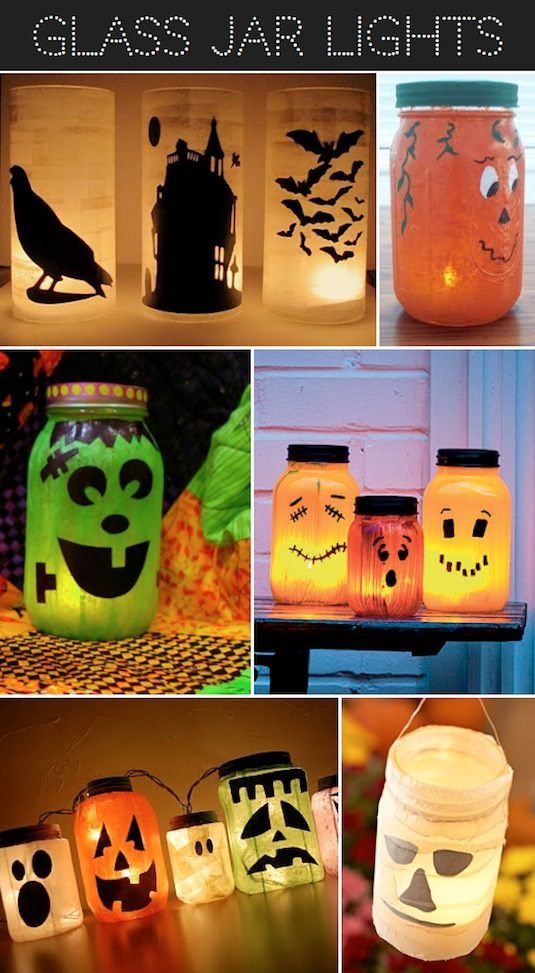 ---