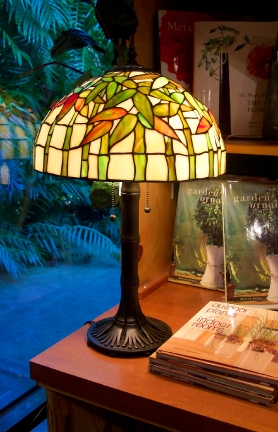 Louis Comfort Tiffany (1848-1933) is the creator of the well-known Tiffany lamp. His career began as an oil and watercolor painter, but he became interested in glass while traveling in Europe and North Africa. His next career move was as an interior designer. He had commissions from Mark Twain and President Arthur, and stained glass windows were prominent in these designs.
In the late 1800s, stained glass was common in homes. The look came from painting acrylics on clear glass. Tiffany was interested in the chemistry of glass making, though. He was not pleased with the glass that was available, so he made his own. He experimented with ancient glass techniques, inventing the process to make opalescent glass, or Favrile. He is best known for this, aside from his stained-glass lamps.
He made windows with multiple layers Favrile glass and gold accents. His painting background showed through with the shading and texture. Tiffany's windows were complete works of art.
Read the full BuildDirect article to learn more about the history of the Tiffany lamp.
---