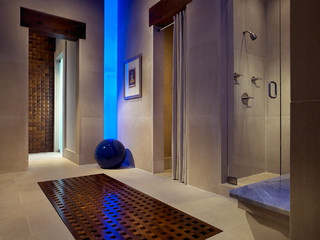 Decor: 20 Ways to Light Up Your Home With Creativity and Surprise
It's no secret that lighting can make or break a room. The secret lies in the many different forms and functions in which we can bring lighting into the room. Too often we fall back on the ever-reliable table lamp or typical overhead pendant light — not that there is anything wrong with these options — but maybe it's time to think outside the box a little bit.
Consider altering the look for your room with a new spin on your lighting. Here are some photos to get your ideas moving. Enjoy the slideshow!

Browse Accessories And Decor on Houzz- For Example: