Archive for the 'SIP or Structural Insulated Panel' Category
August 6th, 2012
By Vivian Martin
Net Zero is a term that's been tossed around for a few years. As with all green building concepts in this economy, it is being shelved until the industry picks back up. I think it's worth studying and implementing once that happens. 
The US Department of Energy defines Net Zero as a house that is 60-70% more energy efficient than a model home, and the remaining 30-40% of energy is created with renewables, such as solar, wind, and geothermal, to bring the energy use to zero.
A net zero home can be on-grid (net metered) or off-grid. Earthships are net zero homes. They create all their own power as well as harvest their own water and deal with their own waste products. This is truly net zero, but probably not suitable for the average homeowner.
For more information about building a net zero home, read the full article here…
June 4th, 2012
By Yves Carignan
Some things can easily be discussed on a blog on a positive way;  but sometimes, we have to warn our customers about experiences we have had with some companies…
In the last months, we have had a lot of discussion with Mr. Ray Sun and his team at Quacent about the fact that they were using some of our designs and renderings without  licence or permission from us.  Quacent, actually is in copyright violaton for 7 of our designs which they promote on their website.  They are not allowed to use those and they act illegally against us.
Last year, more than 30 of our designs were published and promoted on Quacent and other affiliated companies' websites and they were licenced for only 11 of those…  We kindly asked them to pay for a licence for all the designs in use and they refused…  They threatened to not buy plans from Drummond House Plans if we do not let them use our designs…  My answer was "No way" and I asked them to remove all the designs on their Quacent web sites.  I'd rather forego sales rather than dealing with someone who does not respect us.
Today, I went on their websites and noticed that they still have 7 designs from us  (Plan 2653, 2688, 3109, 3507, 3937, 3938 and 4916) that are used to promote their company!  This is copyright infringement.  Instead of paying about $700 and dealing with us honestly, they would rather use our work illegally and sell houses to the innocent public…
As I explained to them, if you open a golf equipment store and you use Tiger Woods' image to promote your store, someone will surely come to you and say "you have 2 choices, you remove Mr. Woods' picture from your advertising or you pay him for using his image…"  It is the same situation here; Quacent uses our image to promote their company without paying us for that.  They cannot use our image if we do not authorize  it.  Our legal advisors will probably take care of them soon but I wanted to inform you about them.
So, the only thing I want to tell you is this:  BE CAREFUL WITH THEM!  If Quacent violates the Copyright law for $700…
Sad but true…
December 1st, 2011
By Vivian Martin
In our energy efficiency series of articles featured each Thursday, we provide strategies or information on how to make your new home energy efficient and comfortable. 
In a quest for cost-effective, sustainable materials, energy-efficiency and healthy housing, many individuals are opting to investigate alternate building methods. Whether looking at building methods of the past or current innovations, research is essential. One must also consider the logistics of the build itself including cost, energy efficiency, durability, fire, sound, environmental issues, indoor air quality, construction sequencing, and availability of trained trades. Other considerations are the effects on resale value, regulatory approvals, warranty program approvals, and home and property insurance.
The Canadian Mortgage and Housing Corporation (CMHC) offers both a summary report and more indepth report on ten alternative building systems including:
lightweight steel framing

structural insulated panels (SIPs)

insulated concrete forms (ICF)

post and beam

concrete block

log

stackwall or cordwood

straw bale

manufactured wood wall

earth wall construction or rammed earth
Prior to committing to an alternative wall system, it is highly advised that you arm yourself with as much knowledge and advice as possible. Review both the CMHC summary report and full report on these systems. The Internet is a great place to find proponents of alternate systems as many have blogs and have built virtual communities online. Chances are, you will be able to find builders or homeowners who will be happy to share current builds or share their experiences. These trailblazers are an invaluable resource. At the end of it all, you will have a much stronger understanding of the build process and when someone says "if these walls could only talk", you can smile, knowing that they have quite a story to tell!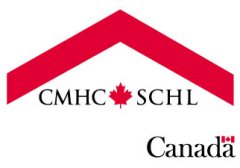 The CMHC summary of the report can be found here, while the full report can be found here.
Happy dreaming!
Each Thursday, we will feature a blog entry about energy efficient new homes, covering a range of topics from building innovations to ratings systems to "score" your home's efficiency. Subscribe to theDrummondHousePlans blog to make sure you get the latest news on how to make your new or renovated home energy efficient.
July 9th, 2010
By Vivian Martin
It seems ironic to be in the middle of a heat wave and thinking insulation, but did you know that a well-insulated home will keep you more comfortable year round – and result in energy savings for heating and cooling? 
Insulating a home has become something of a science with many innovative products used in the building process including ICF (insulated concrete forms), SIP (structural insulated panel) construction, spray foam insulation and a variety of advanced framing techniques and insulation products. We will speak of a number of these systems in future blogs but thought it would be good to start with an insulatation primer from the CMHC (Canadian Mortgage and Housing Corporation).
Insulating Your House (source: CMHC)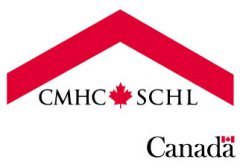 While previous generations may have been content to live in drafty houses, most people now want comfortable warm houses. A healthy house today is well sealed, well insulated and properly ventilated.
A well-insulated house is a bit like dressing for the weather. A wool sweater will keep you warm if the wind is not blowing and it is not raining. On a windy, rainy day, wearing a nylon shell over your wool sweater helps keep you reasonably dry and warm. A house is similar. On the outside, underneath the brick or siding, there is an air barrier that does the same thing as the nylon — it keeps the wind from blowing through. Then there is the insulation (like your sweater) and a vapour barrier, which helps keep moisture away from the house structure where it can do damage.
Signs of Insulation Problems
In the winter
walls cold to touch
cold floors
high heating costs
uneven heating levels within building
mold growing on walls
In the summer
uncomfortably hot inside air
high cooling costs
ineffectiveness of air conditioning system
mold growing in basement
Read further for information on various types of insulation and their effectiveness…
… and make sure to stay tuned or subscribe to our blog to make sure you get all of our updates!