Archive for the 'Project Plans' Category
February 21st, 2013
By Deb Villeneuve
We would like to give ourselves a pat on the back and share this comment with our readers
You and your design team have been truly wonderful to work with and I think together we have designed the perfect house for our beautiful spot on Smith Lake.  This will be a house fill with fun, love and laughter for a long long time.  Thanks again for everything, remember if you make our plan a standard plan you need to name it Laurel Wood or Laurel Lane.  
 I will send you a few pictures of the finished house.
 Michelle
Drummond House Plans offers a full modification service and our trained professionals will take the time to listen to you in order to integrate the changes that you need into the plan of your choice to help you create the home of your dreams.
November 26th, 2012
By Vivian Martin
When you need extra counter space or a roll-where-you-need-it servery or bar cart, this kitchen cart is the perfect solution. It can be as sleek or as casual as you like, depending on your colour choices and finishes.
10 Steps
Construct legs

Cut base and top

Cut upper and lower surround pieces

Complete surrounds

Shape, cut and drill

Assemble

Finish edges

Fill and sand

Add wheels and paint cart

Finish and attach butcher block
Think you're up to it? Visit the Home Depot website for full instructions here…
February 15th, 2011
By Vivian Martin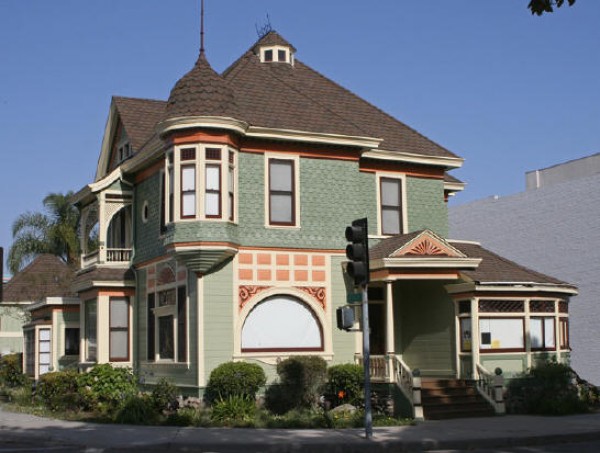 Whether you are considering buying an older home to renovate, or your existing home needs revamping, remodeling can have pros and cons. Older homes tend to have more charm and personality than modern homes and good craftsmanship are the pros of most older homes. When it comes to remodeling the cons can be numerous – from outdated mechanical, electrical and plumbing systems to structural challenges as well. If you are thinking of remodeling an older home, here are tips to consider, before you start. The rewards can be great, but if you don't know what you're doing they could be costly and frustrating. Here are tips for remodeling an older home.
Know your home: Whether you are hiring a professional to remodel your older home, or you're considering doing it yourself (DIY), know your home. This basically means, do as much research about the age of your home, what it is made of, what type of systems it has, and if possible, what the previous home owners renovated, if any before you took ownership. If you've lived in the home for generations, than many of these questions you can answer without a lot of research.
Know your budget of time and money: A renovation project should always estimate taking a longer time and costing more money than you anticipate. This doesn't mean don't renovate! It only is a factor to think about when budgeting how much time and money you have to dedicate to your renovation. New discoveries come about when walls, ceilings, and floors get knocked down or dug into. The best plan is to ask a general contractor to come and give you an estimate on what the process in involved and what their professional opinion is for how much money and time to allocate.
Be realistic with your renovation plans: When renovating older homes consider the condition of what is existing and what you're trying to improve. If you are trying to add a wing on to the house and totally change the entire house, your efforts may be too vast for your family lifestyle and budget. Once again, ask a contractor about how realistic your ambition is. The charm of older homes is keeping the bones, but updating the function and finishes to appeal to you and your family.
Embrace the process: Renovation of your older home can be rewarding, especially once it's done! Look through magazines and renovation magazines and websites to get inspiration. Many older homes have incredible attention to details, but they may lack the visual appeal in their current state. Consider updating interior finishes like flooring, paint colors, wall paint, and plumbing fixtures. If you do spring for a total renovation, be prepared for the work and patience involved. Either way, you will love your home after the renovation, and wonder why you didn't do it sooner.
Consider the above steps when considering renovating your home. The pros and cons will be different for every lifestyle and every home.  Take the time before you take a demolition hammer to your walls to consider all the factors. Older homes usually have a timeless story to tell and restoring, or adding your own renovation amenities could make the story that much better to tell. Remember, your home should reflect you and your family, a renovation of your home should do the same.
Article source: freshome.com
Remember to consider DrummondHousePlans when considering updating the exterior look, or adding extensions and additions. Drummond House Plans has the know-how and the experience to provide you with detailed construction drawings for your renovation project. More more information, and photos of completed projects, click here…
May 20th, 2010
By Vivian Martin
The May long weekend is upon us and the promise of spring is all around. The long weekend can be relaxing, productive or both! Just in case you are wondering what to do with your first long weekend, we have compiled our "top 10″ list of activities:

1. Open the cottage.We have recently blogged on this topic. It is time to bring your recreation property out of hibernation to allow for maximum enjoyment for the rest of the summer.
2. Plant a veggie garden. The May long weekend is traditionally a safe time to plant all of your vegetables. The risk of frost is virtually past. If you are a novice to the art of planting veggies, fear not! Growing veggies, is fun and the product is rewarding. If you don't have a family member or neighbour with a green thumb, the Internet is a great place to become an armchair market gardener. Great reference sites include:
3. Garden Centre Tours – Once you know what you are planting (or even if you do not!) a trip to your local garden centres is in order. Just remember that potted plants are fragile and need to be pampered until you get them in the ground. Allowing them to dry out, even once, will affect the health of the plants. Because of this, resist the urge to over-purchase. You can always do a trip back to pick up more.
4. Road trip! – This is a great time to be a local tourist. Pay a visit to your local tourism centre and get a local attractions guide. You can do several day trips or a weekend excursion which ties into the next item…
5.  Camping – The May long-weekend is often the first major camping weekend. Campsites are normally at a premium so you are best to book a site before leaving to avoid disappointment. Critical grocery items? Graham crackers, marshmallows and chocolate. Camping is just not the same without S'Mores!
6. Build a deck – Summer living often involves a lot of outdoor living and great decks help with staycations –  vacations in your own back yard! If you are very visual, try an online tool  like the one at TimberTech to help you get a better idea of what your deck will look like. And don't forget your building permit!
7. Time for a new BBQ? If your old BBQ just doesn't cut it anymore, it may be time to look for a new one. What better way to kick off the vacation season than grilling something special! If you are not sure which BBQ is best for you, this article may be helpful.
8.  Build a shed. Many home improvement stores include shed kits which can be quickly and easily assembled. If you are looking for something a bit more substantial, check out the DrummondHousePlans shed and storage collection. As always, make sure you have a building permit if one is required.
9.   Shakeout cruise! The May long weekend is often the first outing in the family pleasure craft. It is important to note that all Canadian boaters operating a powered watercraft for recreational reasons in Canada need a Pleasure Craft Operator Card or they risk a $250 fine. If you haven't already written your exam, you can actually do so online.
10. Property hunting. On the May long weekend, realtors notice a marked spike in the number of clients who search for "that perfect place" for either their next home or vacation getaway. Most places look attractive at this time of year. Remember the property selection mantra… "location, location, location." And when you have the perfect location, let the friendly staff of DrummondHousePlans help in the selection or customization for your perfect space.
Enjoy your weekend everyone, and be sure to play safe and stay safe!
April 27th, 2009
By Marie-France Roger
Store your bicycles, garden tools, recreational toys & other seasonal necessities like snow blowers and swimming pool gear in the creative NEW shed plans that Drummond House Plans' has planned. Saving space and making room, either way you look at it, this Drummond designs' collection of sheds is dedicated to providing you with storage solutions.
To get a custom shed plan or a playhouse plan to match your existing or future house, please contact Drummond House Plans' customization department or call 1-800-567-5267.
If you are looking for a larger storage solution, visit our detached garage designs collection. 
For those who are searching for extra space for your in-laws, review our garage plans with apartment collection.