Archive for the 'Ontario' Category
May 25th, 2012
By Deb Villeneuve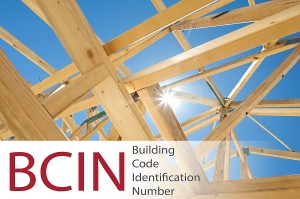 http://www.drummondhouseplans.com/information-center/latest-news.html?tx_mininews_pi1[showUid]=44
If you are not an Ontario, Canada resident, the B.C.I.N. or Building Code Identification Number will have no impact on your plan order but it means extra charges for all plans shipped to an Ontario address and/or for construction in the province of Ontario, Canada.
Since January 1st 2006, The Ontario Provincial Government's Bill 124 has been in effect. The result is that a Building Code Identification Number must appear on all drawings being submitted for a building permit.
We fully comply with the regulation and have a valid BCIN. This is a service that we had provided without charge in the past but due to the changes that came into effect on January 1st 2012 and the additional requirements that construction must now meet with regards to energy efficiency requirements, it has meant a substantial increase in the number of hours required to produce these documents.
As a result, we have no choice but to charge for the BCIN which now includes the Energy Efficiency Design Summary and the Schedule 1.
These charges are effective immediately and will be as follows:
- House plans with or without garage and / or appartment $250.
- Multi-unit plans $350.
-All other plans $100.
I have included an exerpt from our head technologist along with links to the government sites in order to provide you with additional details and I will be happy to respond to your comments.
BCIN
The Building Code states that if an application for a building permit is made on or after Jan. 1  2012, the construction must meet the following energy efficiency requirements:Houses (Part 9 residential buildings intended for occupancy on a continuing basis during the winter months) must meet the performance level that is equal to a rating of 80 or more when evaluated in accordance with the EnerGuide Rating System (based on Hot 2000 V9.34c1,2)[1]or conform to Supplementary Standard SB-12, which is referenced in the Building Code. The alternative compliance paths set out in this Supplementary Standard were referenced in an amendment to the Building Code which came into force on Jan. 1, 2010.For more information you can visit the website of the Ontario Ministry of Municipal Affairs and Housing.  Click here: http://www.mah.gov.on.ca/Page9714.aspxWhat does it mean for you?
In order to conform to the new requirements of the Supplementary Standard SB-12, and obtain your building permit we will need to adapt your house plan according to the city of construction. This service will be mandatory for any clients building a Drummond House PlaninOntario. Due to the extent of the time involved in producing the required documentation, this service will be provided at an extra cost.
June 23rd, 2011
By Vivian Martin
In our energy efficiency series of articles featured each Thursday, we provide strategies or information on how to make your new home energy efficient and comfortable.

ENERGY STAR® for New Homes, like ENERGY STAR® for appliances and electrical fixtures, is a performance based ranking system. ENERGY STAR® for New Homes is an initiative to promote energy efficient home building backed by Natural Resources Canada and supported by progressive builders interested in offering a more energy efficient house to their customers.
Performance tested, third party verified and government backed – the ENERGY STAR® for New Homes label is your assurance that your new home is built to exacting, energy efficient guidelines.
ENERGY STAR® for New Homes mandate is really very simple: To stimulate the construction of better built, more energy efficient homes in Ontario, resulting in daily savings for homeowners and significant environmental benefits.
Earning The ENERGY STAR® for New Homes Label
To achieve ENERGY STAR® for New Homes status, builders select from an array of possible improvements (for instance, achieving an acceptable R-value for your home's insulation, can be achieved using a number of different techniques). Homes can earn the ENERGY STAR® for New Homes label only after a neutral/3rd party verification. Independent Home Energy Evaluators conduct on-site testing and inspections to verify that the homes qualify.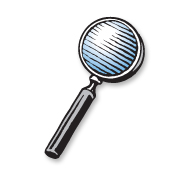 Invisible to the naked eye, most ENERGY STAR improvements are hidden 'under the skin' of your new home. The specifications that have to be met to earn the ENERGY STAR® for New Homes label fall into two main categories – 1) improvements to the envelope and 2) better mechanical systems.
An ENERGY STAR® New Home features state of the art:
Building Envelope (Walls, insulation, roofing, windows and doors. A 'tighter' envelop yields a more comfortable more energy efficient structure.)
Effective Insulation
High-Performance Windows (utilizing protective coatings, gas between panes, improved frame assemblies and more)
Tight Construction and Ducts (minimizing air leakage through unseen openings).
The Mechanicals…(Better and more energy efficient appliances, lighting and heating, air conditioning and ventilation)
HVAC – Heating Ventilation and Cooling (High efficiency furnaces and air conditioners coupled with an HRV (Heat Recovery Ventilator found in many ENERGY STAR® qualified homes) unit and a modern water heater do an amazing job of reducing energy waste from your home's biggest energy consumer. Whether it's fuel (gas, oil) or electric, you are probably using more energy heating and cooling than anywhere else in your life.
Lighting and Appliances (ENERGY STAR® qualified homes would also normally be equipped with ENERGY STAR® qualified products — lighting fixtures, compact fluorescent bulbs, ventilation fans, and appliances, such as refrigerators, dish washers, and washing machines. These ENERGY STAR® qualified products provide additional energy savings to the homeowner (while also helping the home earn its ENERGY STAR® for New Homes label).
For more information about ENERGY STAR® qualified new homes, visit the ENERGY STAR® New Homes website or the OEE (Office of Energy Efficiency) of NRCAN (Natural Resources Canada).
Each Thursday, we will feature a blog entry about energy efficient new homes, covering a range of topics from building innovations to ratings systems to "score" your home's efficiency. Subscribe to the DrummondHousePlans blog to make sure you get the latest news on how to make your new or renovated home energy efficient.
November 30th, 2010
By Vivian Martin
Source: Manitoba Chambers of Commerce
Manitoba's housing affordability improved in the third quarter of 2010 and housing resales picked up in September and October, swiftly turning the page on a particularly weak summer period, according to the latest Housing Trends and Affordability report released today by RBC Economics Research.
"Any concerns that housing demand in Manitoba would slip into a slump dissipated in recent months as homebuyers took advantage of fairly attractive affordability, which improved for all housing types in the third quarter," said Robert Hogue, senior economist, RBC. "Lower mortgage rates were particularly helpful in bringing down homeownership costs in the province, although some price declines, particularly for two-storey homes, also contributed."
According to the RBC report, third quarter measures fell between 0.9 and 2.3 percentage points, reversing one-half to three-quarters of the increase that occurred since spring of 2009. Manitoba is one of two provinces where the measures for all housing types are currently below long-term averages. This will be a supportive factor for housing demand going forward.
The RBC Housing Affordability Measures for Manitoba, which capture the province's proportion of pre-tax household income needed to service the costs of owning a home, decreased among all housing types in the third quarter of 2010 (a decline in measure means homes are more affordable). The measure for the benchmark detached bungalow moved down by 1.4 percentage points to 34.7 per cent, the standard condominium decreased slightly to 20.7 per cent (down 0.9 of a percentage point) and the standard two-storey home moved down to 37.1 per cent (a decrease of 2.3 percentage points).
All provinces saw improvements in affordability in the third quarter, particularly in British Columbia where elevated property values amplified the effect of the decline in mortgage rates on monthly mortgage charges. Ontario also experienced some notable drops in homeownership costs, pushing down the RBC Measures below their long-term average in the province for bungalows and condominiums. Alberta and Manitoba are the only two provinces where the RBC Measures stand below their long-term average in all housing categories, indicating little stress in these markets.
RBC's Housing Affordability Measure for a detached bungalow in Canada's largest cities is as follows: Vancouver 68.8 per cent (down 5.4 percentage points from the last quarter), Toronto 47.2 per cent (down 3.0 percentage points), Montreal 41.7 per cent (down 1.3 percentage points), Ottawa 38.2 per cent (down 2.9 percentage points), Calgary 37.1 per cent (down 2.0 percentage points) and Edmonton 32.7 per cent (down 2.0 percentage points).
The RBC Housing Trends and Affordability Measure, which has been compiled since 1985, is based on the costs of owning a detached bungalow, a reasonable property benchmark for the housing market in Canada. Alternative housing types are also presented including a standard two-storey home and a standard condominium. The higher the reading, the more costly it is to afford a home. For example, an affordability reading of 50 per cent means that homeownership costs, including mortgage payments, utilities and property taxes, take up 50 per cent of a typical household's monthly pre-tax income.
Highlights from across Canada:
British Columbia: Lower home prices and declining mortgage rates brought the B.C. housing market some welcomed reprieve in the third quarter from the significant deterioration in affordability recorded since the middle of 2009. Amid much cooler resale activity through the spring and summer and greater availability of properties for sale, home prices either fell, particularly for bungalows, or remained stable in the case of condominium apartments. The RBC Housing Affordability Measures for B.C. dropped between 1.8 and 5.0 percentage points, representing the largest declines since the first quarter of 2009; however, all remained significantly above long-term averages. Poor affordability is likely to continue to weigh on housing demand in the province in the period ahead.
Alberta: Despite recording substantial affordability improvements since early 2008, housing demand in Alberta is still a shadow of its former self from just a few years ago and there are few signs that it is picking up meaningfully. The RBC Measures eased between 0.8 and 1.8 percentage points, more than reversing modest rises in the second quarter. Homeownership is among the most affordable in Canada both in absolute terms and relative to historical averages. RBC notes such a high degree of affordability bodes well for a strengthening housing demand once the provincial job market sustains more substantial gains.
Saskatchewan: Saskatchewan home resales rebounded since August and reversed most of their slide in the first half of this year; however, the earlier softening of activity had a lingering effect on home prices which fell across all housing types relative to the second quarter. RBC's Affordability Measures dropped between 1.8 and 2.2 percentage points, the most since early 2009 but still modestly above their long-term average, suggesting that current market conditions might be stretching Saskatchewan homebuyers' budgets to a degree.
Ontario: After four consecutive quarterly increases, the cost of homeownership declined in Ontario in the third quarter thanks to lower mortgage rates and some softening in property values. RBC's Measures fell between 1.3 and 2.4 percentage points, fully reversing the increase in the second quarter. Existing home sales ended their precipitous slide confirming RBC's earlier expectation that the slowdown in activity through the spring and summer largely reflected various transitory factors – including the HST and changes in mortgage lending rules – that spurred demand at the start of this year. With the market now back in balance, the recent softness in home prices will likely prove to be a healthy recalibrating following a strong rally.
Quebec: The Quebec housing market is making its way towards more stable activity levels after plummeting to six-year lows at the end of 2008 and then surging to all-time highs at the start of 2010. Supporting this trend in the near term is an improvement in affordability in the third quarter. Following four consecutive increases, the RBC Measures for the province fell 1.4 to 1.8 percentage points depending on the housing type, but still remain close to the pre-downturn peaks and above their long-term average, which will likely restrain growth in demand in the period ahead.
Atlantic Canada: The East Coast housing market picked up some steam early this fall following a marked cooling in activity in the spring when resales fell back to the lows reached at the end of 2008. Modest price declines and a drop in mortgage rates contributed to lower third quarter homeownership costs with RBC's Measures moving down between 1.0 and 1.5 percentage points in the third quarter and returning roughly to the levels experienced in mid- to late-2009. Overall, housing affordability remains attractive in Atlantic Canada.
The full RBC Housing Affordability report is available online, as of 8 a.m. ET today (November 29, 2010) at www.rbc.com/economics/market/pdf/house.pdf.
October 8th, 2010
By Vivian Martin
Tue Oct 05 14:00:11 2010 EDT
OTTAWA, ONTARIO, Oct 5, 2010 (Marketwire via COMTEX) — A South Ottawa development today received Government of Canada funding to help improve the planning and design of a healthy, energy-efficient and sustainable community. Local Member of Parliament Pierre Poilievre announced $550,000 in funding under the EQuilibrium(TM) Communities Initiative on behalf of the Honourable Diane Finley, Minister of Human Resources and Skills Development and Minister Responsible for Canada Mortgage and Housing Corporation, and the Honourable Christian Paradis, Minister of Natural Resources.
"We look forward to working with Minto to see the Ampersand neighbourhood build upon the EQuilibrium  Communities Initiative," said Pierre Poilievre, Member of Parliament for Nepean-Carleton. "Ampersand is planned to be a compact, mixed-use community that targets affordability with energy and water efficiency. Canadians, the building industry and the environment will benefit from the lessons learned on this project."
Located within Ottawa's Chapman Mills Town Centre, Ampersand is planned to be a neighbourhood that includes homes, commercial space and public parks, all within walking distance of rapid transit. Other proposed features of the project include: affordable purchase prices; reduced storm water run-off through the use of permeable pavements and green roofs; and targeted net-zero energy consumption.
Through the support of the EQuilibrium(TM) Communities Initiative, the Minto Group will explore options for renewable energy, green financing, and water use reduction and on-site treatment for the Ampersand project.
"We look forward to sharing the knowledge gained from this project to advance best practices within the industry," said Andrew Pride, Vice-President, Minto Green Team.
The EQuilibrium(TM) Communities Initiative is led jointly and equally funded by Canada Mortgage and Housing Corporation and Natural Resources Canada's ecoENERGY Technology Initiative, a component of the Government of Canada's ecoACTION initiative.
Click here for further information on the EQuilibrium(TM) Communities Initiative.
September 19th, 2010
By Richard Martin - BC Distributor
Link:
http://www.drummondhouseplans.com/authorized-agents/british-columbia-provincial-distributor.html
Filed under:
Alberta
,
British Columbia
,
Energy
,
Green Building
,
Manitoba
,
Natural Resources Canada
,
Net Zero
,
Ontario
,
photovoltaic
,
Saskatchewan
,
Solar Energy
,
Solar Ready
,
SolarBC
,
Sustainable
,
Uncategorized
,
Zero energy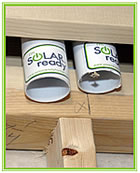 With the greening of many building codes, "solar readiness"  is creeping into the code. What does this mean and what is involved? In speaking with a number of builders, this is not as complicated as it sounds and is most cost-effectively done when the home is being built. It generally adds about $200 – $500 to the cost of a new build and allows for the future use of solar energy. Solar energy may be used to heat water or produce electricity for your household.
As per Natural Resources Canada: Solar Ready is a cost-effective upgrade you can choose for your new home – an upgrade that could help you make big savings in energy costs. Solar energy systems capture the sun's clean renewable energy, so your home may provide savings for you and a positive environmental impact in the future.
Solar Ready means preparing a home to make future solar installations easy. When you choose the Solar Ready option, your builder will design cost-effective adjustments for your home so you can install solar equipment in the future.
Solar terminology
A solar domestic hot-water system enables use of solar energy to heat water.
A photovoltaic system converts sunlight into electricity.
What does being Solar Ready involve?
A Solar Ready home must meet five basic requirements for the installation of solar energy systems:
a roof location of suitable size, pitch and orientation

labelled conduits from the mechanical room to the attic

extra plumbing valves and fittings on the water heater

an electrical outlet at the planned solar tank location

construction plans that indicate the future component locations
For more information on being Solar Ready, we are providing some links which you may find helpful: