Archive for the 'ecoENERGY' Category
October 6th, 2011
By Vivian Martin
In our energy efficiency series of articles featured each Thursday, we provide strategies or information on how to make your new home energy efficient and comfortable. 
Hot water demands the second largest amount of energy in our homes, after space heating, and it represents about 30 per cent of total energy use in our homes.
Solar hot water is smart and cost effective technology that can supplement up to 60 per cent of the water heating energy needs for a typical family of four. This comes from the fact that in Canada there is enough solar energy to generate an average of 2500 kWh of energy per year!
Domestic solar hot water systems are designed to last 20 to 40 years, minimize environmental impacts, and promote community economic development through the building of a sustainable industry economy. So you'll be contributing to a healthier environment, and making a difference!

On July 12, 2011 the federal government announced the return of the ecoENERGY Retrofit for Homes Program. The program provides homeowners with grants of up to $5,000 for making their homes more energy efficient. Included in the list of grants is $1,250 for installing a year-round solar hot water system. (Residents may also be eligible for regional grants. BC residents also apply for the $500 grant for solar hot water installations available from LiveSmart BC, they can save $1,750 in total.)
Both the ecoENERGY program and the LiveSmart BC program require the homeowner to have a pre- and post-retrofit energy evaluation. To qualify for ecoENERGY funding, purchases of energy saving equipment must be made after June 6, 2011, and retrofits and the post-retrofit evaluations must be completed by March 31, 2012. For LiveSmart BC funding, retrofits must be completed within 18 months of the pre-retrofit evaluation or before March 31, 2013, whichever comes first. LiveSmart BC funding is provided on a first come, first served basis.
"This is a wonderful opportunity for BC residents to install solar hot water systems, save on their energy bills, and reduce their greenhouse gas emissions.", says SolarBC Manager, Julia Roberts. "I recommend that residents act on this opportunity quickly as the timelines are tight and we saw LiveSmart BC grants snapped up last year".
Read more about the ecoENERGY Retrofit for Homes Program
The complete list of available ecoEnergy grants can be found here
You can review details of the LiveSmart BC program here.
(Information above courtesy of SolarBC)
For more information on being Solar Ready, we are providing some links which you may find helpful:
July 18th, 2011
By Vivian Martin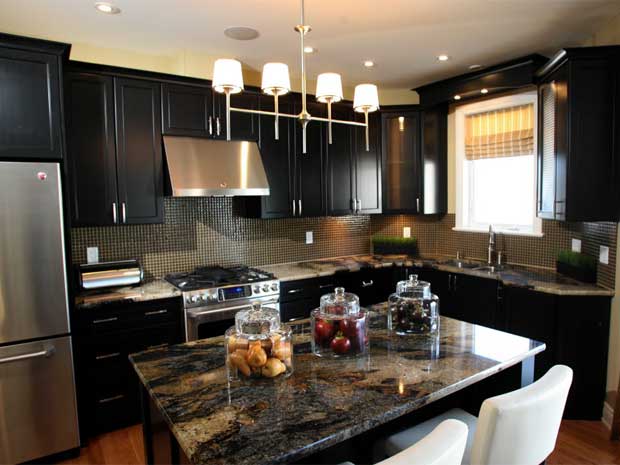 The trend toward green living has finally caught the attention of the banking industry. Banks have watched as consumers have made greener choices in everything from washing detergent and light bulbs to high-efficiency furnaces and solar energy panels.
With consumers interested in greening their lives, most of Canada's major banks have seen the opportunity to offer "green mortgages," which offer homebuyers a discounted interest rate and other incentives to buy environmentally sensitive houses or perform upgrades aimed at lowering their environmental footprint.
"We made the decision [to offer green mortgages] to respond to that market," says Katie Archdekin, head of mortgage products for BMO. "We wanted to encourage customers to make positive change and positive choices for the environment. We've had great response." Consumers, especially first-time buyers, are increasingly looking to green home upgrades to help the environment and lower the carrying costs of owning a new home.
According to surveys conducted by Leger Marketing, while Canadians are interested in lessening their impact on the environment, the decision to buy a "green home" is really being driven by saving cash. More than 59% of respondents cite financial savings as the main reason for making eco-friendly upgrades and purchases.
The results are not surprising, considering more than 51% of survey respondents say utility costs are the biggest surprise financially when it comes to owning a home.
Having new windows, doors and a high-efficiency furnace can go a long way to help make those carrying costs more palatable, according to Leger, which found 92% of Canadian respondents recognize the cost advantages of energy-efficient home upgrades.
It also found nearly half of all home buyers plan to make investments in energy-efficient upgrades in the next year, especially with the anticipated extension of the federal government's ecoENERGY Retrofit program. The program allows Canadians to write off a portion of their green home renovations on their taxes.
The green trend isn't just affecting resale homebuyers. According to an EnerQuality Green Building survey released in November 2009, more than 40% of Ontario homebuyers are willing to pay up to $10,000 more for a new green home, or a home that is Energy Star certified. That number is almost double the 22% of homebuyers who were willing to spend that amount of money in 2008.
Farhaneh Haque, regional manager of Mobile Mortgage Specialists at TD Canada Trust, says that with the additional money, buyers are willing to spend on green homes and upgrades, many have been inquiring about discounts and incentives from the banks to help them. "Environment has become increasingly popular.
"A lot of politicians are talking about it, the general public is talking about it, there are a lot of home renovation projects that you see around or on TV that are talking about it, major suppliers of home appliances are talking about it. It's become very evident in the market," Ms. Haque says.
"It just made a lot of sense to have a product that supports our clients' motivations. It encourages clients to seek out home renovations and take part, or participate, in environmental initiatives. It encourages green behaviour."
While almost all of Canada's big banks are offering green mortgages, the loans aren't open to just anyone. Buyers must qualify for the green loan by proving the house they are buying meets certain green energy standards, or that they will be completing certain green upgrades to the home shortly after moving in.
Incentives offered by the banks vary. Some will provide rebates equal to the cost of a home energy audit, which is around $300, and then a cashback incentive that can be used for green upgrades. Others offer discounts to posted mortgage rates.
Eco mortgages
With so many different "green" mortgage offerings out there, wading through them can be a daunting task. Below is a list of a few of the more popular options:
• RBC Energy Saver Mortgage: Receive a $300 rebate on a home energy audit. Get a five-year, fixed mortgage with an annual interest rate of 4.34%, more than 1% lower than the regular posted five-year rate.
• TD Canada Trust Green Mortgage: Offers customers 1% off the posted interest rate on a five-year, fixed-rate mortgage. Customers also receive a cash rebate of up to 1% of the amount of the mortgage when home buyers make Energy Star-qualified appliance purchases and home upgrades or purchase CSA-approved solar panels. TD will also donate $100 to the TD Friends of the Environment Foundation charity for each Green Mortgage opened.
• BMO Eco Smart Mortgage: Offers buyers of green properties a 3.89% annual interest rate on their mortgage. In order to qualify for the BMO Eco Smart Mortgage, the home must meet certain requirements as confirmed by a third-party appraiser (or energy auditor) arranged by BMO.
• Canada Mortgage and Housing Corp. (CMHC) incentive: If a person uses CMHC insured financing to buy an energy-efficient home or purchases a house and makes energy-saving renovations to make it more energy efficient, a 10% refund on the mortgage loan insurance premium may be available.
Article Source: National Post – July 15, 2011
July 13th, 2011
By Vivian Martin
The Canadian Newswires are abuzz today with the announcement of the renewal of the ecoENERGY Retrofit-Homes program.
The CHBA press-released the following:
The Canadian Home Builders' Association (CHBA) today applauded Natural Resources Minister Joe Oliver on the announced details of a renewed ecoENERGY Retrofit – Homes program.
CHBA President Vince Laberge of Edmonton said: "This announcement will be well received by both our industry and Canadian households. It means that homeowners can begin the process of making their homes more energy efficient, right away."
The program is complemented by the government's on-going support for the R-2000 initiative, the EnerGuide Rating System and ENERGY STAR for New Homes.
By requiring written receipts for expenses eligible for a grant, the ecoENERGY Retrofit – Homes program has the added benefit of encouraging people to work with professional renovators. This will bolster the government's efforts to combat the underground cash economy in home renovation services.
"The renewal of the ecoENERGY Retrofit program will help to enhance the quality of our country's housing stock, particularly in terms of its environmental performance," Mr. Laberge said. "The residential sector is already a leader in reducing greenhouse gas emissions, and this federal government commitment will help homeowners achieve even more.  Improved energy efficiency saves homeowners money, and it helps Canada meet its environmental goals."
The Canadian Home Builders' Association (CHBA) is the national voice of the residential construction industry, representing more than 8,000 member firms across the country.  Membership comprises new home builders, renovators, developers, trade contractors, building material manufacturers and suppliers, lenders and other professionals in the housing sector.
(Original and related articles here…)
For information on how to enroll your home for the ecoENERGY Retrofit-Homes program, visit the NRCan website here.
*Author's note… given the success of the last program, and knowing that there is a finite amount of funding, I would suggest opting in to this program sooner than later to avoid disappointment.
Due the to impact of this article, this post in the "Energy Efficiency Series" is being posted early. Next week, we will be back to posting on Thursday.
Each Thursday, we will feature a blog entry about energy efficient new homes, covering a range of topics from building innovations to ratings systems to "score" your home's efficiency. Subscribe to the DrummondHousePlans blog to make sure you get the latest news on how to make your new or renovated home energy efficient.