Archive for the 'BC Distributor' Category
November 22nd, 2012
By Richard Martin - BC Distributor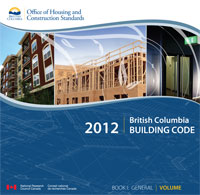 After several on again, off again proposed release dates, the BC provincial government has adopted the 2012 editions of the BC Building Code, BC Plumbing Code and BC Fire Code (BC Codes), with an effective date of December 20, 2012.
According to an information bulletin from the B.C. government, if a permit is applied for prior to December 20, 2012, the 2006 edition of the BC Codes will apply. Conversely, permits applied for after midnight of December 19, 2012 will be bound by the 2012 BC Codes.
The new versions of all BC Codes are available, but the print versions will not be available until mid-December… There's a pretty steep learning curve if you want to wait for your print copy but the good news is that along with the print codes, one has access to the online version for one year. Needless to say, my focal length is now firmly fixed on the distance from my chair to my monitor! 
So what's new in the codes?
Major changes include:
- lateral load (seismic/earthquake) design requirements for residential home construction (illustrated seismic guide is available through the Homeowner Protection Office (HPO) at www.hpo.bc.ca/seismic-design-guide)
As a BC Distributor dealing with coaching regarding the appropriateness of a plan for the build location, this is the greatest area of impact and/or concern. Although affecting a small geographic area of BC (about 2/3 of Vancouver Island and a pie-shaped area of the Lower Mainland spanning from just south of Powell River to Chilliwack… see map on page 4 of the HPO Guide to the Seismic Design of Houses) a careful eye will have to look at plans prior to ordering to assess whether changes may be required to conform to the build location. 
We have attended HPO workshops on this topic and have been pouring through the code to prepare for issues and/or questions from our B.C. clients. The good news is that we will be able to field your questions and actually invite them.
Further notable changes in the BC Building Codes include:
- requirement to consider radon soil gas mitigation (where applicable)
- new classification for assisted living facilities 
There are also numerous small changes in the building code but we will be involved in further information sessions to see how this will affect you, the homeowner.
The implementation timeline of the new codes is extremely tight but thankfully by the time we are into the full 2013 building season, we should be amply prepared. The permit departments may be another issue…
If you are wishing to secure a copy of the revised BC Building Codes, visit http://www.bccodes.ca for more information.
February 23rd, 2012
By Vivian Martin
If you have been sitting on the fence, wondering about whether or not to purchase your first home, 2012 is shaping up to be a great year!
In the 2012 BC Budget released on February 21, 2012, The First-Time New HomeBuyers' Bonus was unveiled, meaning a major savings for first-time buyers looking to purchase a new home.
Here are the basics of how it works:
Purchasing a new home directly from a builder, between February 21, 2012 and March 31, 2013, qualifies you for a maximum $10,000 refundable tax credit.
To qualify, you must:
- Have never owned a home before.
- Reside in the purchased home.
- Purchase your home between February 21, 2012 and March 31, 2013.
- Have a net income below $200,000/year (tax credit is pro-rated by your household income – refer to the BC guidelines for your specific income situations and details.
With interest rates as low as they are and this tax credit, there is not likely to be a more affordable time to get into your first home. We are also happy to work with builders if you would like to build a DrummondHousePlans model or have one modified to suit.
We have experience in dealing with all parts of BC and are happy to assist in any way possible through this process.
For a primer, you may wish to look through a few of our plan collections for ideas, like the most popular BC House Plans or the Small Home Plan Collection.
When looking through the DrummondHousePlans, remember that you can sort them in a number of ways, including by popularity or by square footage – or just have a leisurely wander through the entire site.
If you need help narrowing it down, we are happy to assist with personal searches and any questions you may have regarding building your first home. Also, as a member and Director of the local Canadian Home Builders' Association, we have access to many of the people you will need to make your new home a reality.
We would love to be part of the excitement and joy of your first home! Local contact info here…
July 6th, 2011
By Yves Carignan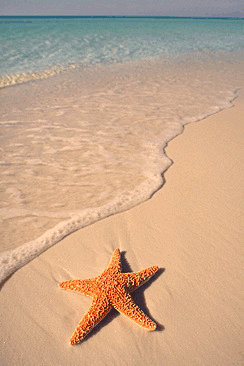 To our Valued Customers: 
In our many years of experience, late July is a quiet time of year for house plan purchases. For this reason, our head office closes for two weeks in to allow our staff to recharge their batteries and have a bit of summer fun with their families.
Please note that our Head Office will be closed from the July 25 through to August 5, 2011 inclusively. Regular office hours resume on Monday, August 8. Please note that no Head Office plan modifications or plan shipments will be available during this time.
Some of the agency offices will mirror the head office closure. We will note known closures on the agency pages. The Western office is open and available for inquiries. 
Our "Plan of the Week" newsletter will be on vacation during this time as well.
We appreciate your understanding and look forward to serving you with renewed energy upon our return!
Warmest regards,
Drummond House Plans Staff and Management
September 17th, 2010
By Vivian Martin
Meet television celebrities Peter Fallico of HGTV's Home To Flip and and Carson Arthur of HGTV's Green Force at the CHBA Home and Renovation Show in Nanaimo on Saturday, September 25.  Also in attendance at this free show will be many home and renovation professionals including Drummond House Plans Western Distributor, Richard Martin. 
Full details of exhibitors and speaker's schedule can be found at the CHBA-Central Vancouver Island website.
Annual Home and Renovation Show
Saturday Sept. 25 10am-4pm
at the Vancouver Island Conference Centre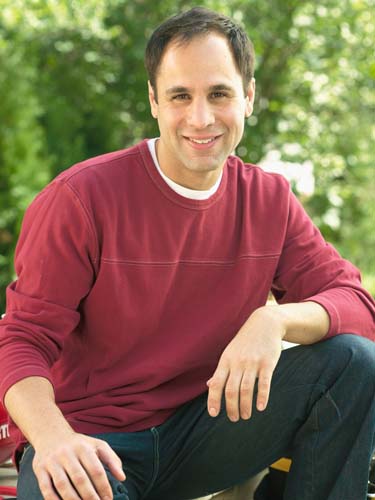 It's the journey not the destination….And what a journey it's been for the personable and savvy home decor pro Peter Fallico. Peter is the host of the popular HGTV show Home To Flip. The show encompasses elements of lifestyle and decor and documents Peter's journey to remodel a passer-by house into a diamond in the rough. Read more…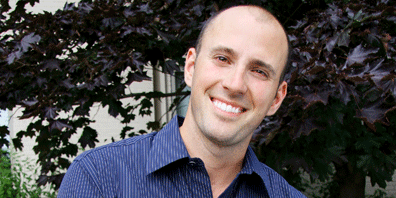 Carson Arthur is best known as television's charmingly unpredictable landscaping host. With a Gemini nomination for his work, Carson has been launched to the forefront of Outdoor Living by focusing on creating harmony between urban needs and ecological choices. Read more…
T
he Canadian Home Builders' Association is the voice of the residential construction industry. The association is dedicated to fostering a housing environment in which the industry operates effectively and professionally while maintaining affordability and profitability.
CHBA is a voluntary membership made up of building professionals who are committed to the industry excellence. Through the association, members have access to technical information as well as specialized education and training courses. CHBA also promotes a members' code of ethics that calls for high standards in customer relations and business practices.