Archive for the 'Appliances' Category
March 14th, 2013
By Deb Villeneuve
Timelessly elegant, white can be refined, pure and subtle to give a feeling of serenity to your decor.
White enhances the feeling of space while adding a calming touch of freshness to the interior and putting the focus on light, natural and from fixtures.
To some, white is not a color but an intrinsic value while others feel it is the sum of all colors.
No matter what your school of thought, white and its multitude of variations (fawn, beige, biscuit, sand, slate, chamois, etc…) must be treated with the same respect as black and all of its shades of gray when used in decoration.
Here are a few choices which marry well with white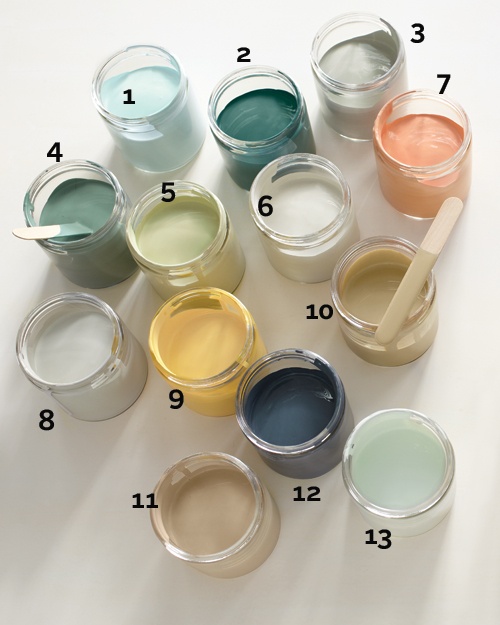 Living room
Wood has a warm texture which creates movement and complements a white, sparsely furnished room. Other base notes with which to add interest and depth to a room are tone on tone textiles in varying textures and area rugs in earthen colors to give a vintage feel to the room.
The white living room is a blank canvas on which the rest of the decoration (throws, furniture, carpet, lamps, etc…) combine to create a feeling.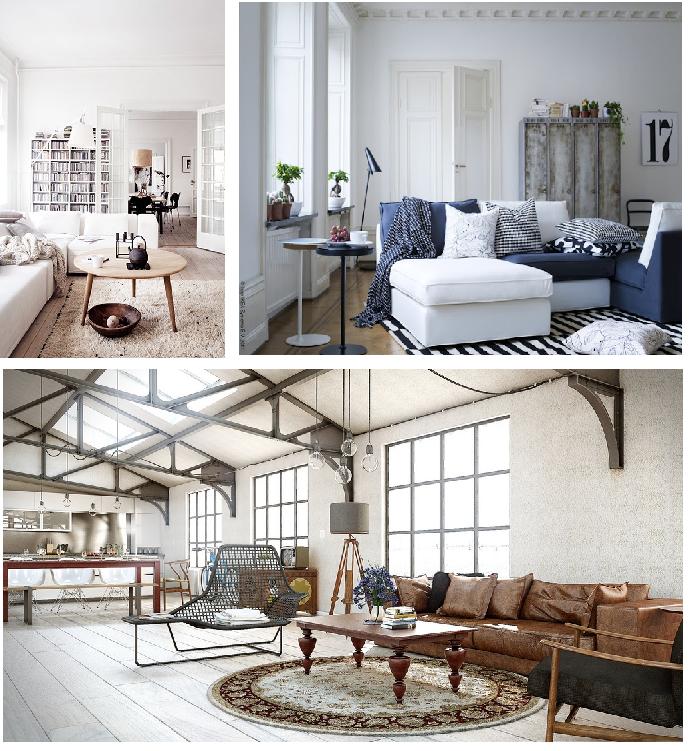 A fireplace always creates a little happiness by bringing warmth and comfort while adding immeasurably to a room.
Add a few accessories in wood, cream or earthen colors to keep the "white chic" theme and the mood is complete!
Kitchen
Neutral shades are all but boring in this winter white kitchen, reminiscent of natural shades of a snowy day. The vintage style of decorating is making a come back and white makes a strong statement with the warmth of wood as an accent to give a spacious and inviting feel to this kitchen.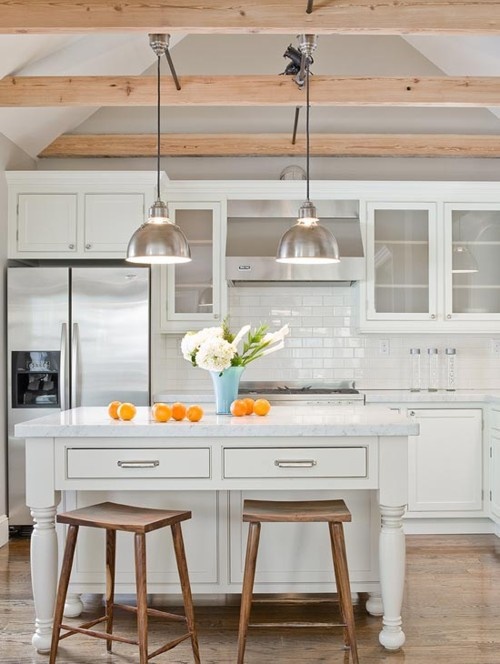 The feeling of this space relies heavily on the choice of colors for the accessories found throughout the kitchen (decorations, dishes, curtains, towels, etc…)
While accenting with bright colors serves to create an energetic and vibrant ambiance, the use of wood and earthen colors will create a more calming environment when combined with cool colors such as blue, green and purple.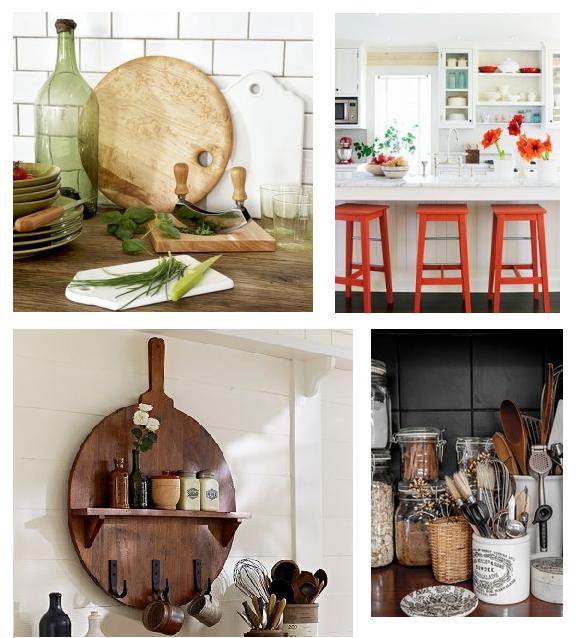 Bathroom
 Avoid complications! In the bathroom take advantage of white on white with small touches of color.
An added bonus, white reflects light thus creating brightness and it also makes the space feel larger.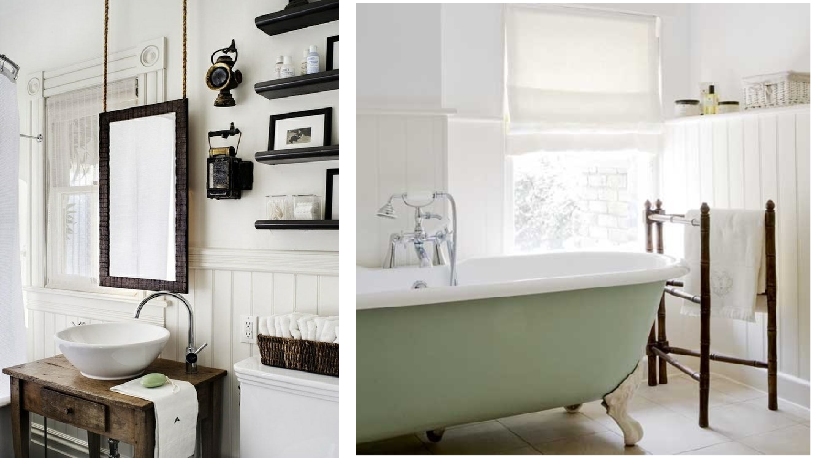 Although a mirror is usually standard in the bathroom, why not experiment by using a variety of mirrors on an empty wall.
Not only will this enhance the feeling of space by making the room look larger because of its reflection it is also a way to create a vintage look.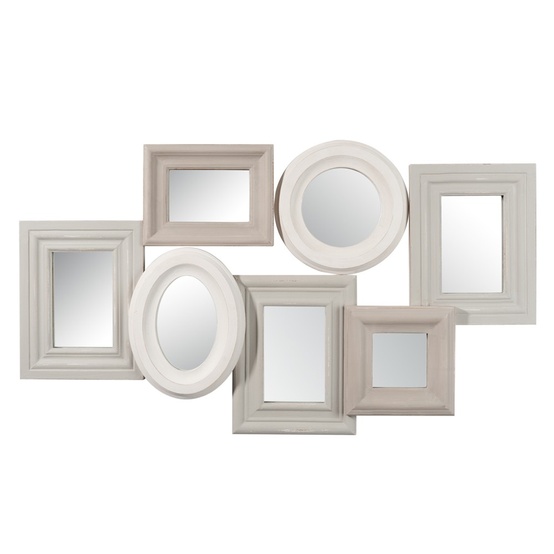 Bedroom
White on white creates an open and relaxing environment for this master bedroom. A pastel colored chair would be the perfect way to accent a reading corner in the room
June 29th, 2012
By Marie-France Roger
Nowhere else in the home does design and functionality need to be more harmonious than in the kitchen. This is the most-used room of the house, one where we spend most of our leisure time, one that gets the most attention from potential buyers and where we invest most of our dollars in renovation budgets.
A kitchen renovation costs an average of $ 20,000 with a potential 73% return on this expenditure at the time of resale. A more major renovation costs an average of $58,000 and provides a recovery potential of approximately 68% of the expense, according to a study conducted in 2010-2011 in the United States.
When you spend so much money on a renovation, you want to choose the improvements that achieve multiple objectives including efficiency, functionality and beauty. Some types of upgrades are more expensive, while others are easy and relatively inexpensive.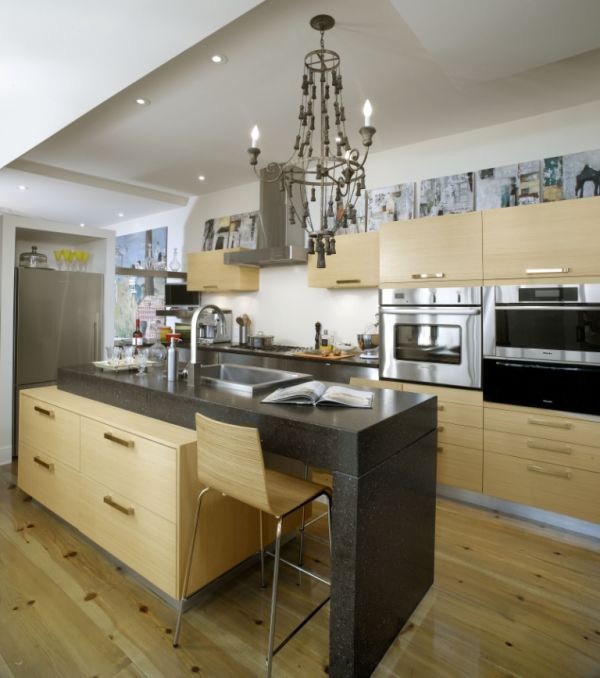 These five kitchen renovation elements will greatly improve functionality and beauty, while allowing you to recover your maximum investment upon the resale of your home:
1. Counters
In every kitchen, the counter is an important design element and must provide foolproof functionality. Counters act as work and storage areas, and surfaces on which to present food and beverages while playing a crucial role on the overall look of the kitchen. Replacing old laminate countertops with more upscale options such as granite can improve the appearance and usability of your work surface. Even if you opt to replace the old laminate with the same product, you will improve the overall look of your kitchen.
2. Lighting and ventilation
Effective lighting and ventilation in a kitchen will not only allow you to appreciate more the beauty of the room, they will provide a safer and more comfortable work environment. Under-cabinet lighting, internal cabinet lighting, task lighting and the addition of lights over the lunch counter will improve usability and beauty of your kitchen. Skylights, if operable, can assist in the removal of heat, moisture and odours while providing additional natural light. Accessories like decorative blinds with remote control, allow you to adjust the amount of light that enters your kitchen, while dressing your decor.
3. Cabinets
Upgrading your cabinets can be an expensive prospect, but well worth the investment because they serve as not only a major design element in the kitchen, but are essential to the effectiveness of cooking and convenience of all occupants. There are several options to renovate your cabinets, from total replacement with custom cabinets to simply repainting or resurfacing existing cabinets.
4. Equipment and accessories
The cabinet hardware and faucets are the jewels of your kitchen. Replacement of worn or dated materials – including knobs, handles and hinges – is a fast, easy and cost-effective way change the look of the entire room. In addition, you can improve the functionality by choosing larger pulls that are easier to use and replace the old hinges with modern varieties that close quietly and smoothly, or are completely concealed behind the cabinet door . Replacing the kitchen faucet is an easy way to freshen up the kitchen at low cost.
5. Appliances
Your car could not function without an engine and tires… Likewise a kitchen cannot accomplish its mission without proper appliances. If your appliances are more than 10 years old, chances are they getting tired and outdated. There is also a good chance they are less efficient than newer models. Kitchen appliances represent nearly 20% of the energy consumed by the average home, according Energystar.gov.
March 1st, 2012
By Vivian Martin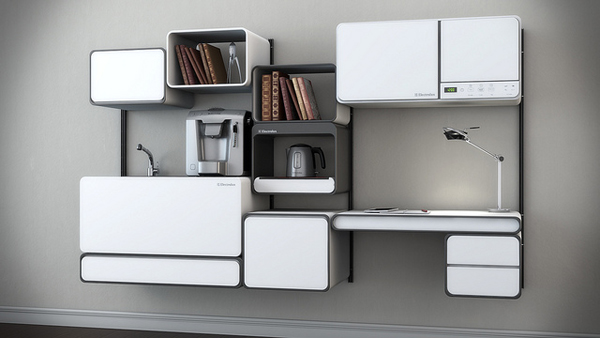 The role of the kitchen in our homes has changed dramatically over the years. What used to be a space simply used for food preparation has now become the hub of the home. Today, cooking is accompanied by a greater variety of activities such as entertaining, socialising, dining, working, laundry etc. As our use of the kitchen has changed, the technology that is used within it has had to adapt to meet our needs.
Nobody knows what the kitchen of the future will look like but with each new technological advancement the realms of possibility are extended ever further. In order to find out what exactly we can expect to see in terms of technology in the kitchen appliances of the future Freshome spoke to Stefano Marzano, the newly appointed Chief Design Officer at Electrolux, one of the global leaders in home appliances and appliances for professional use.
Read more on this interview on the future of kitchen technology from Freshome…
March 22nd, 2011
By Vivian Martin
Today is World Water Day and it just so happens that Jerry Yudelson, noted green building authority and author, has released a new conceptual tool to help people understand where water will come from in the future.  The tool mimics the popular Pyramid of Conservation used by Minnesota Power and explains water sourcing in ten increasingly expensive and complex steps.As shown at the base of the pyramid, it's easy and relatively cheap to use less water.  It's a lot more complicated and expensive to desalinate ocean water for human consumption.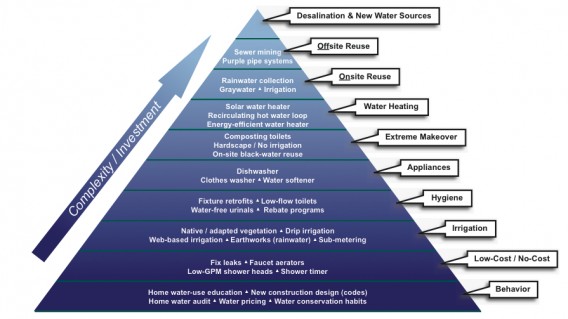 Here are the ten steps:
Behavior – education, audit, water pricing, conservation, construction codes
Low-cost/no-cost – leaks, aerators, low-flow showerheads, shower timers
Irrigation – native or adaptive landscape, drip systems, web-based irrigation, sub-metering
Hygiene – retrofits, low-flow toilets, water-free urinals, rebate programs
Appliances – dishwasher, clothes washer, water softener
Extreme Makeover – compost toilets, hardscape, no irrigation, on-site black water reuse
Water Heating – solar water heating, hot water loop, efficient water heater
On-site Reuse – rainwater collection, gray water, irrigation
Off-site Reuse – sewer mining, purple pipe systems

Desalination, New Water Sources
Of course, some of these can be done at home (i.e., retrofits, water-saving appliances, water heating), while require a larger effort (i.e., desalination, off-site reuse).
Water is a precious resource that must be protected, and this is a primer to get that started.  All in all, this is a straight-forward, dead-simple graphic that can help us evaluate how to do that.
(Article Source: Jetson Green an excellent source for energy and resource-saving ideas)
February 21st, 2011
By Vivian Martin
Out of all the necessities for your home, your appliances are some of the most expensive items to purchase. Regardless if you are buying the cheapest models or the top of the line, appliances help us be able to cook, store our food, clean and all around make our lives easier, daily. Saving money when you buy home appliances is always a goal for all home owners who want to get the best deal, but also want quality in their appliance investments. Here are tips to save money when buying appliances for your home.
Look for discontinued appliances: Many manufacturers and appliance stores will offer discounts on discontinued brands, models and appliance lines. For extra value visit appliance stores that have floor models or offer clearance areas on their online appliance stores. You would be surprised the savings that are offered for discontinued models. Ensure that full warranties and manufacturing service options will still be available before purchasing discontinued models.
Shop at outlet stores: Similarly to discontinued appliances, outlet stores offer models that are no longer in production, as well as scratch and dent selections, or appliances that home owners have returned but are in good working order. Consider looking in your local area for appliance store brands that offer outlet stores. They usually will be located away from mainstream shopping centers, and they usually will still hold up to their warranties and servicing options on the appliances they sell. Outlet stores are a good option for house renters!
Shop small local appliance stores: Depending on your locality, small appliance stores that are owned by a family or a small organization tend to have better prices than big appliance stores. Many small appliance stores will receive discounts from the manufacturer to sell older models and should be considered when trying to save money on buying home appliances. You may have to visit several in your area to find exactly what you're looking for, but the money you will save can be big.
Shop around the holidays: For many countries, the holidays are the perfect time for home improvement stores to put appliances on sale. In the United States – Presidents Day, Fourth of July, Memorial Day and Labor Day are big weekends for appliance shopping. Many will offer specials for buying the appliance during the holiday, and may offer advanced incentives if paying with store credit or credit cards. Around the holidays, look in your newspapers and online home improvement store advertisements to see what deals your local store may be having. Also check with department stores located in shopping centers or malls. They too, may offer holiday appliance deals to compete with home improvement stores to vie for your business.
Saving money on home appliances can be easier than you thought with the help of these useful tips. From discontinued product lines to catching great deals around the holidays, there is always a way to save green for your pocket! Before you go and buy a high priced appliance, check the internet, browse your local newspaper, or ask your coworker if they know of any deals on home appliances. You just might save money, without even trying!
Article Source: Freshome – read original article and related articles here…