Color your bedroom, one pastel at a time…
Translation by Deb Villeneuve of an original article by Jennifer Larocque
Ever wish you could enhance your bedroom with a trendy, new look?
Well, look no further because these simple tips will change your environment from familiar to fabulous!
1. What about pastels?
Pastel colors impart a soft, fresh atmosphere to the room (note the effect of the carpet in the following pictures)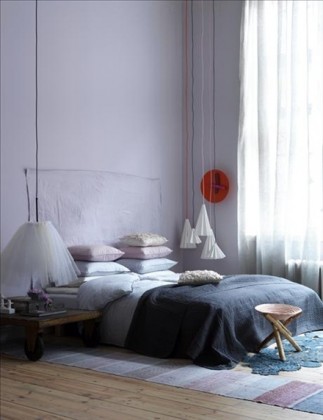 2. How about white on blue….
Blue is one of the trendy colors this year and when combined with white accessories they re-create the calming feeling of being ocean side.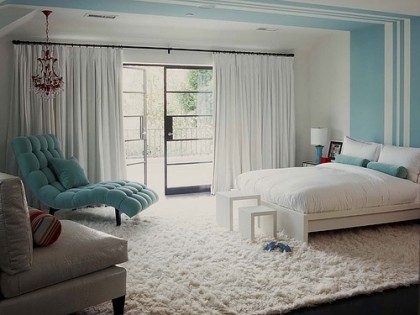 3. Color zoning adds structure to a room
Mixing contrasting colors can create a surprisingly structured effect to define different areas of a room such as a reading corner or a make-up area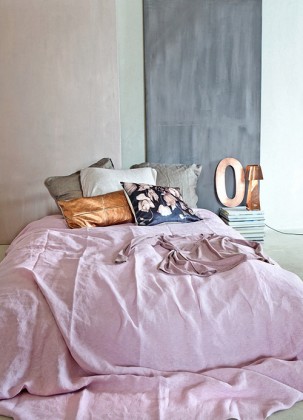 4. Pretty in pink for a totally feminine room
A soft, pale pink emanates femininity, either on the walls or as accessories and motifs such as stripes or geometric shapes.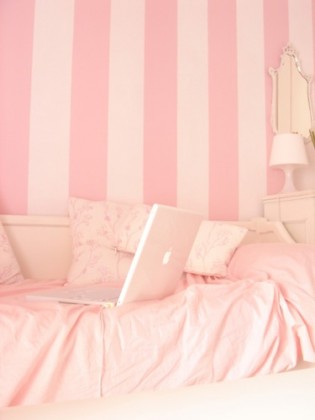 5. Grey walls for a relaxing environment
If you are looking for a relaxing, tranquil environment don't forget about grey which could be the perfect color for you. An added bonus is the understated elegance of grey which can complement any other color.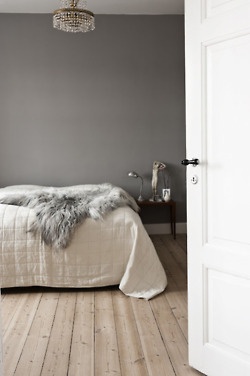 6. maybe mauve….
Violet is another trendy color fro bedrooms this year…with contrasting accessories to match the wall color such as red accents, you can obtain a glamorous look that is also ultra feminine.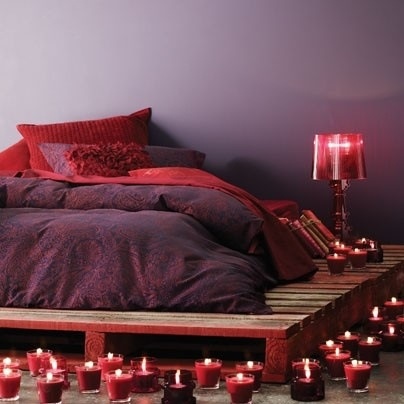 7. "Light-up" the room with fluorescent paint and accessories.
The 70s are back and just a touch of fluorescent can impart a wonderfully luminous look to the room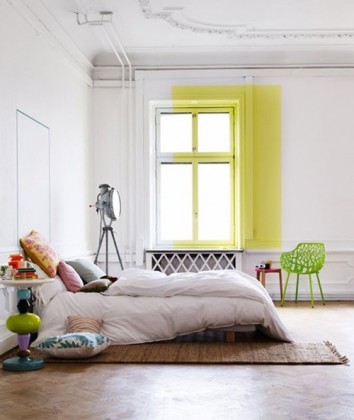 8. An accent wall 
Whether using a blue/grey wallpaper that brings out the white bed or a brick wall the underscore the contemporary feel of the room, the dramatic effect draws the eyes into the room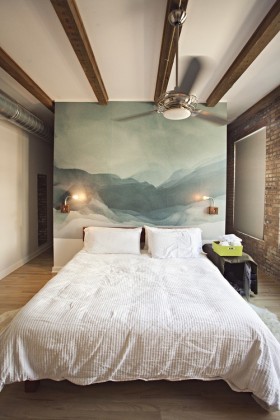 8. Starkly modern, clean lines 
The clean lines of the industrial style can be achieved on a back drop of textured, cement effect paint on the walls and minimalistic fixtures and accessories.