Decorating in black…spectacular!
Original article by Jennifer Larocque translated by Deb Villeneuve
In recent years, the trend to decorating with both black and white has not ceased to maintain its popularity.
The impact can be used to add a contemporary feel to bathrooms, bedrooms, foyers, living and dining rooms that marries well with almost any style.
In large or small doses, the multitude of nuances can create an elegant, luminescent, dramatic or chic feeling to the room.

Use the following ideas as inspiration for creating the ambiance that reflects your unique style.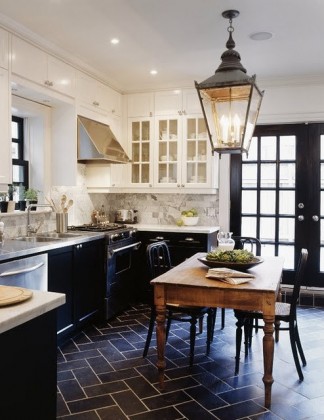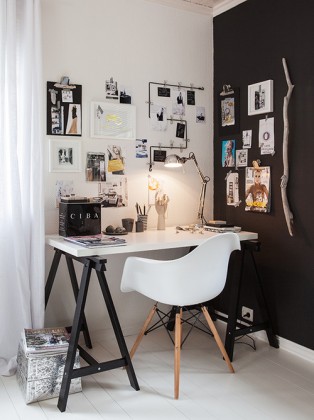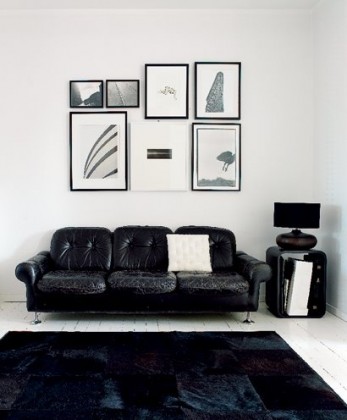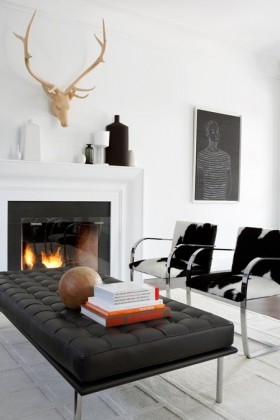 a Black on Black atmosphere creates a statement
For those who want a total look, maximizing black to create backdrop and to avoid a heavy feeling the use of different textures and finishes plays on reflection of light to create subtle yet interesting effects, enhanced with the most subtle touch of color to keep it interesting!