Easing the angst of downsizing
Don't put the rush job on your parents
By Patrick Langston, Ottawa Citizen 
Downsizing: a word that summons terrifying images of yellowed college essays, Grandma's cracked tea service, and the mountains of other stuff that we all accumulate. But it gets worse. Where to go when it is time to downsize? Or what about Mum: how are we ever going to convince her to trade the sprawling family home for a berth in a nursing facility?
Doug and Judy Robinson don't have all the answers. But they have gathered some very good suggestions into their just-released book The Best of the Rest: Downsizing for Boomers and Seniors ($19.95 from General Store Publishing House; online at www.chapters.indigo.ca and www.amazon.com).
The husband and wife team wrote the how-to book from experience. Owners of Ottawa-based Senior Moves (613-832-0053, www.seniormoves.ca), the retired teachers have helped over 1,800 seniors downsize since 1996.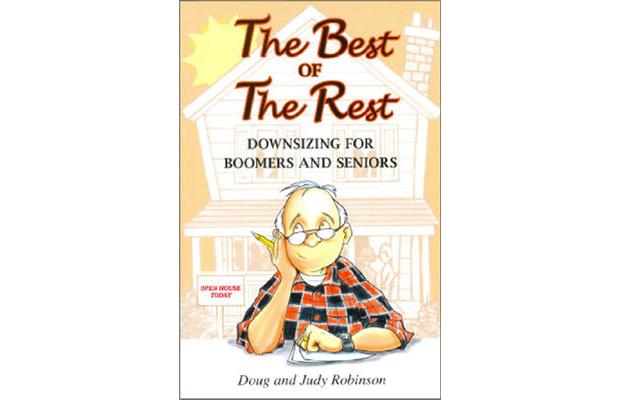 The Robinsons recently launched their book at the Westboro location of Amica, a high-end retirement home chain. As nattily dressed residence staff prepared the adjacent dining room for the evening meal, friends, family and business associates thronged around the Robinsons in Amica's lounge. Clearly, the couple has struck a chord with their downsizing expertise…
… The Best of the Rest is an easy read thanks to its tips, checklists, questions to help in decision-making, and telling anecdotes from the couple's business and personal experience…
Read the full article here…
© Copyright (c) The Ottawa Citizen
 Footnote:
Part of the anxiety of downsizing is the need to have control over the new home. If it is going to be smaller, you may want to option to have a space customized to your needs. Let us help you in the hunt for your new right-sized home by using our custom search at www.DrummondHousePlans.com.